The Editors: Ala CHAMP Magazine 's Joanna & Monique Kawecki Find a Global Perspective in Tokyo & London
True champions of creative culture, twin sisters Joanna & Monique Kawecki are the founding editors of Ala CHAMP Magazine one of the edgiest publications sitting on newsstands right now. Here at Melting Butter, we see Champ Magazine as the essential culture handbook for curious global creatives who make it their business to know about what's going on in the worlds of art, design, architecture, language and fashion. And it's the Kawecki twins' unique, unwaveringly curious and consciously international point of view on creativity and cultural insight that's the driving force behind it all.
It's a rare thing having the opportunity to talk to both sisters at once, what with Joanna based in Tokyo and Monique based in London (two completely different yet equally creatively forward metropolises that clearly inform the magazine's contents). But if you're lucky enough to catch time with both, you won't help but notice a true sense that they're genuinely intrigued and totally engaged by creative culture, what is going on around them, and learning about what creative people do and what drives them.
Charmed by the Kawecki's curiosity for cities and culture, Melting Butter talked to both editors to get a sense of their global perspectives. Read on to collect some wise words on living a more creatively fulfilled life and of course, the Kawecki sisters' top hotspots to visit in both London and Tokyo.
Jenny Nguyen-Barron: Why did you start Ala CHAMP Magazine? And with Champ, what are you trying to accomplish for the reader?
Joanna & Monique Kawecki: We started Champ with a passion for print and communication. Our philosophy "Curiosity and investigations into creativity and cultural insight" means we really delve into global creative culture, with an eye on those pushing boundaries in their discipline and highlighting their work to the world.  With niche culture magazines, it's all about the personal perspective and insider view. It's an unspoken creative language and whole world you can enter through the magazine. Champ has always intended to be a visual diary and physical source of inspiration for global creatives, just to have one carefully curated and knowledgeable source of information that they can pick up and immediately feel inspired and informed. Currently there's still nothing like it, however as all is becoming available on social media – the strength relies on knowledgeable curation, and a sense of community.
JNB: Champ clearly has a global perspective – how did this inspire the magazine?
JK & MK: Since collecting design, art and culture magazines back in our hometown, we loved to know what was going on in other cities via The Face or I-D Magazine (London), Lowdown (Berlin), WAD or Egoiste (Paris), Street or Fruits Magazine (Tokyo) and vice versa to communicate what was going on around us at the time – friends in photography, skating, art, music. Everything was D.I.Y and our ideas were/are everything, from curating our first 'travelling exhibition' that reached London, Tokyo and Melbourne, and even our invitations by Bright Tradeshow in Berlin to create an art-space championing emerging artists. We're inspired by those around us, and hope to inspire the wider community with it too. Now, living in Tokyo and London – there is new wave of designers, artists and creatives speaking a united global creative language, not just from their own city but universally and a new design dialogue is opening up – this is a constant source of inspiration and future documentation via Champ.
JNB: As you say, Champ started with a passion for print. How are you using the medium to present the magazine differently and communicate our identity?
JK & MK: We work with paper supplier GF Smith with our paper selection, in addition to when we design other designers' lookbooks or phonebooks. GF Smith are a UK-specific company that collect and curate the best papers from mills worldwide, they select the 'best of the best' (in not in regard to quality, but in terms of individuality, environmentally-conscious and innovative processes) and they always recommend printers and other suppliers worldwide for us depending on our project. For our issue 10 we have selected 4 different paper stocks. The cover paper is from a German mill, with 3 layers of gloss (we had 3 samples back and forth to confirm the right amount of gloss) to really allow the cover to stand out, but still in keeping the textured feel of the original paper stock. It is really important for us to create something other magazines or publications are not already producing. For our 10th issue we opted for embossed text with gold foil. The product itself is something you will never throw away and together with its content, it becomes a time capsule of that current time. It all goes back to our original philosophy: if you are using the world's resources to create a physical product, you need to be extremely consciously considerate of materials used and how they are used thereafter (the intention is to ensure a very long lifespan through use and re-use for any creation).
We switch up papers from gloss, transparent and matt throughout the magazine because it really can alter the way you experience the inside content. A magazine/publication's purpose is to communicate (news or thoughts etc. via text or imagery) but what if your experience could be altered because of different textures as you turn the page? Slight changes in the paper stocks keep the reader alert, and also the unexpected mixture of papers allow for familiar imagery such as portraits or editorials to be viewed differently.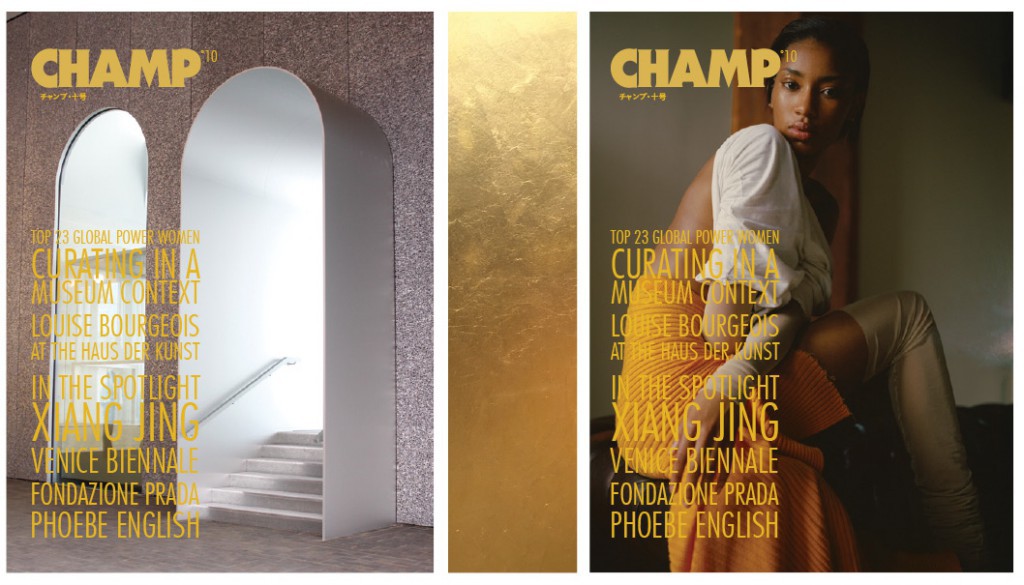 JNB: Joanna you're based in Tokyo and Monique in London, working so closely together yet so far apart must have its upsides and downsides – what would you say they are and how do you manage to make it all work?
JK & MK: Via Skype! It's an incredible communication tool for us. Whether it's via screen share to visually share ideas, or in the message box to type something while the other is sleeping – we are in completely opposite hemispheres! But, being in two prominent urban metropolises there is a constant flow of information and inspiration. We both share the same genuinely authentic passion for global creative culture, and the community that we connect through it – we wholeheartedly love it.
JNB: In today's media landscape, where does the printed magazine place?
JK & MK: Print Culture is stronger than ever and it is all about the Editor's view and perspective. Print is a powerful platform for sharing knowledge and communicating or documenting news. There are some other really great titles out there: we absolutely love PIN-UP by Editor Felix Burrichter, who has brilliant interviews with design and architecture leaders by writer Carson Chan – some of our favourite interview reads are from there. 032c from Berlin, by Editor Joerg Koch, is undeniably one of the best cultural resources out there, completely intelligent, independent and forward-thinking content. Monocle and Wallpaper* will also remain as a big inspiration, simply being as what Tyler Brule has created for the print media industry is incredible. Even in London, his new Kioskafe in London's West, has created a new model for global access to media and communication via Print on Demand. Simply. Genius.
JNB: Any final words of advice for living a more creatively fulfilled life?
JK & MK: Always remain curious. You can never know it all, and by learning one thing, you arrive to another point and your knowledge continues to evolve. Never study just one topic, ensure you have a balance of music, art, design, business, psychology, sociology and philosophy in whichever way appropriate (in a large or small capacity) for you and your work.
Always ask questions. Even what could be seen as the most mundane conversation can be turned around just by asking the right questions and benefit you and your time through new insight.
Respect your elders. They have lived through a lot (obviously, hence their age) but more often than not have advice they also want to pass on to the next generation (no matter what age gap). The interest I think goes both ways also!
If someone would like to get into the publishing industry, I would recommend to first research the backbone of magazine or print production (make paper yourself, bind a publication yourself (there are so many ways), visit a paper mill, visit a printer to see visually how printing works).
Visit Ala CHAMP Magazine here: http://www.champ-magazine.com/
JOANNA KAWECKI'S TOKYO
Best Museum:
Nezu Museum
6 Chome-5-1 Minamiaoyama, Minato, Tokyo 107-0062, Japan
http://www.nezu-muse.or.jp/en/
Best Art Gallery:
Scai The Bathhouse
Kashiwayu-Ato, 6-1-23 Yanaka, Taito-ku, Tokyo 110-0001 Japan
http://www.scaithebathhouse.com/en/
Best Coffee:
Aiyo Coffee in Tsukiji Market
5 Chome-2-1 Tsukiji, Chuo, Tokyo 104-0045, Japan
https://www.facebook.com/pages/AIYO-Coffee/261612590616153
Best Bookstore:
T-Site Daikanyama
150-003317-5 Sarugakucho, Shibuya-ku, Tokyo
http://real.tsite.jp/daikanyama/english/
Best Dinner & Drinks:
KAIKAYA By The Sea
23-7 Maruyamacho, Shibuya, Tokyo
http://www.kaikaya.com/
MONIQUE KAWECKI'S LONDON
Best Shopping:
Dover Street Market London
18-22 Haymarket, London SW1Y 4DG, United Kingdom
http://london.doverstreetmarket.com/
Best Museum:
Sir John Soane's Museum
13 Lincoln's Inn Fields, London WC2A 3BP, United Kingdom
http://www.soane.org/
Best Art Gallery:
Tate Modern
Bankside, London SE1 9TG, United Kingdom
http://www.tate.org.uk/visit/tate-modern
Best Coffee:
Bar Italia, Soho
22 Frith St, London W1D 4RF, United Kingdom
http://www.baritaliasoho.co.uk/
Best Dinner & Drinks:
Chiltern Firehouse
1 Chiltern St, London W1U 7PA, United Kingdom
http://www.chilternfirehouse.com/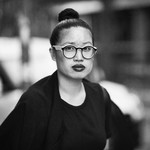 Jenny is Melting Butter's Founding Editor. She's NYC based via Melbourne, London and Amsterdam. Her hotspot recommendations have also appeared in The Observer, ForbesLife, Domino Magazine, Belle Magazine, National Geographic Traveler Magazine, Trendland and Gotham Magazine.
Photo credits: Portrait of Joanna Kawecki by Paulsta Wong, Portrait of Monique Kawecki by Vicky Grout.
Share this