Magazine Café Find: Kioskafé London
Kioskafé combines three great things well: coffee, magazines, and great design. It's from the team behind Monocle, the intellectual lifestyle magazine, and equally standout Monocle Cafe in Marylebone (which explains the en pointe branding and overall aesthetic of Kioskafé). Like Monocle Café, Kioskafé has a candy-striped awning, certainly a celebration of all things print.
The magazine selection is broad with a limited number of each title, from Cereal to Suitcase to Like The Wind and Sidetracked. There's also a list of global newspapers that can be printed on demand – hot off the press, literally.
Kioskafé is just round the corner from Paddington station and the setup caters to travelers, commuters, and time-pressed passers-by alike. It's very much a takeaway place, with minimal indoor seating, a few patio tables, and coffee (from New Zealand roasters Allpress) served in takeaway cups. There are breakfast, lunch, and sweet snacks on offer, and travel essentials and miniature toiletries available for the forgetful traveller too.
Open 7am-7pm, 7 days a week, Kioskafé is a welcome hipster hangout in an otherwise barren area. The staff are the type to remember your name and your order, and they're keen to talk travel, coffee, design and, of course, Monocle.
Kioskafé London
31 Norfolk Pl, London W2 1QH, United Kingdom
Phone:+44 20 3111 4242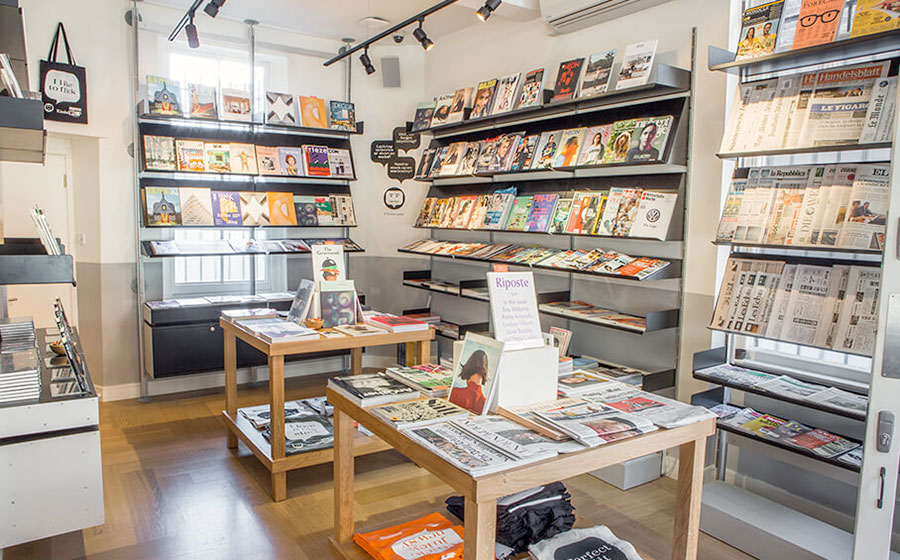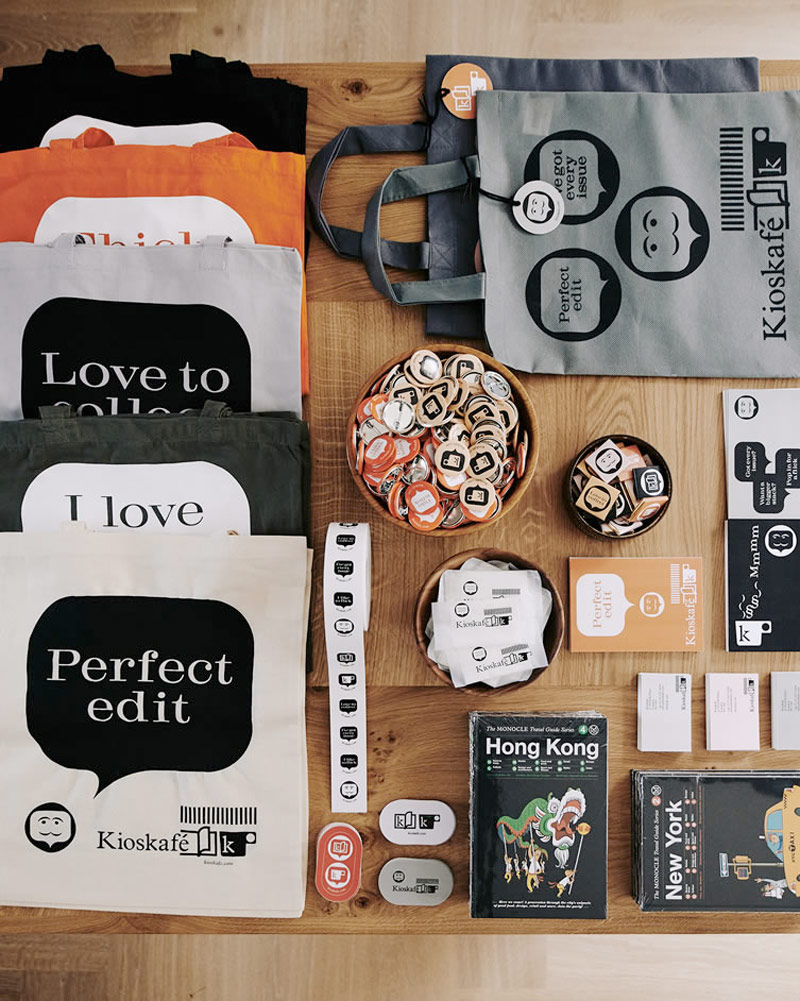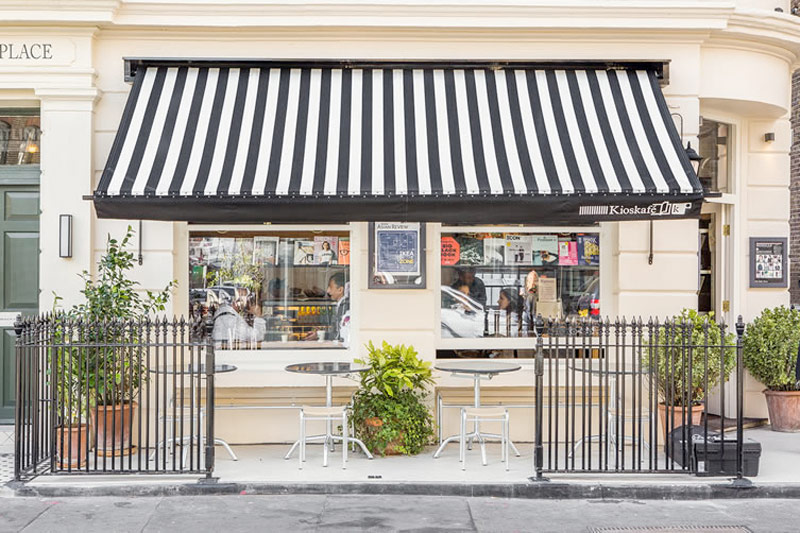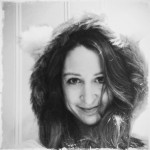 Nina is Melting Butter's vivacious London correspondent who has been tasked with curating the best hotspots London has to offer. Being based in Brixton, South London's notoriously vibrant cultural mecca, makes Nina's quest for the newest, most fashionable, design-centric hotspots a total breeze. Head to her blog Have You Heard Of It, a jackpot for fellow neophiles looking for fresh reviews on London's restaurants, bars, things to do and see.
(Photos courtesy of Kioskafé London)
Share this