The Curators: A guide to Downtown LA for the aesthetically inclined
It's a safe bet to say that if you're reading Melting Butter you're likely a prolific explorer; traveller and probably to some extent, rather aesthetically inclined. If I'm right, you're a lot like me so I'm pretty sure this app I'm going to tell you about will make your eyes smile.
Whenever I travel I plan profusely. And until recently I found it difficult to visually map out all of the cool hotspots I intend to visit. Sure, Google Maps does the job but in a visually uninspiring way. That's why I had a serious hallelujah moment when I discovered Made with Map, a web (soon to be mobile) app that allows me to do all that planning in a seamless, easy-on-the-eyes way.
As I investigated more, I discovered something really wonderful about Map – it has a rich community of creative explorers who value beautiful imagery, have impeccable taste and are eager to introduce you to the visually inspiring hotspots that they've discovered themselves. Sounds like the most pure, undisturbed little piece of the Internet, doesn't it?
Well if Jennifer Puno (aka Puno), one half of the exuberant husband/wife team behind Map has anything to do with it, this is how Map will stay. I caught up with her to talk about starting Map, how she's used it to continue discovering the joie de vivre in her local Downtown LA and for all of you aesthetically inclined explorers, she lovingly created a DTLA city guide for this edition of The Curators.
MB – What is Map?
JP – Map is a web app (soon to be mobile app) that allows you to save photos of places you love and places you want to go. Though you can save photos from anywhere on the web, our users have mostly used it to Map their own photos with first-hand insight. Without them, we wouldn't have this rich source of striking imagery that not only captures the aesthetics of a place, but the overall vibe. And it's really that perspective of a place that makes Map so inspiring.
Basically, Map has evolved into more than a tool—it's a really wonderful community. We're excited to continue to evolve Map and inspire exploration in the process.
MB – Why is Map something the world needs?
JP – When my husband and I travel, we do our research. For example, when we went on our honeymoon, a five-week trip to Thailand, we spent about a month doing research. We used just about every tool there was to organize an itinerary, but there wasn't one tool that did what we wanted. The tool we fantasized about was a social, more visual way to save places we found. So we decided to quit our jobs and build it.
MB – Who are the people using Map?
JP – The type of people that would use Map are interested in sharing their journey and helping others find theirs. We like to call them modern-day cartographers—they like to make maps and trace their steps. We've attracted a lot of photographers, nature lovers, and foodies, but the community is ever expanding. There are heaps of people that I don't know personally on Map, but if they go somewhere, I want to go, too. The taste level across the board has been incredibly inspiring!
MB – Anyone really cool or interesting that the rest of us should be following on there?
JP – We have a growing community of Trailblazers from all over the globe. Each week, we select three new people. Everyone on this list is really cool and interesting in my book, but that's because we spend hours figuring out who would inspire others.
One of the first Trailblazers we selected was a guy named Andrew (@andrewjasonleung on Instagram). I ended up meeting him for dinner with our editor and then a few months later, we went to Iceland with five other strangers! It was a crazy five-day stranger-cation where we somehow ended up turning into a Star Trek photo project. So yeah, Andrew is pretty cool and interesting.
Really though, peruse our #Trailblazers. We've selected them just for this reason!
MB – I bet you've used Map yourself to discover cool places in your local hood (Downtown LA). Tell us about your favorite discovery and which Mapper led you to it.
JP – Sometimes the most surprising places are the ones that are right under our nose. It just takes someone else's perspective and a beautifully captured photo to notice it.
The 6th Street viaduct happens to be a few blocks from my house. I've seen photos of it on Sisilia Piring's portfolio, but I never really knew where it was. When I saw Lucas post a photo of it on Map, I added it to my list of things to do when I moved. Now it's one of my favorite spots for a photo walk. There are even annual bike rides down there. Once I saw cop peeing behind a train. It's really the place to be.
The LA River is going to be changing once the bridge goes up, so it's nice to appreciate it as it is right now.
MB – What's the next cool thing you're doing with Map?
JP – We're building an iPhone app!
PUNO'S VISUAL GUIDE TO DOWNTOWN LOS ANGELES

GRAND CENTRAL MARKET
One of our favorite lunch spots. It seems like every time I walk into GCM, there are new restaurants popping up. Our favorite of the now: Wexler's Deli's Macarthur Pork (pastrami, coleslaw, Swiss cheese, Russian dressing, rye sandwich). There are rumors that GCM will start opening up for dinner… :-p
http://www.grandcentralmarket.com/
317 S Broadway, Los Angeles, CA 90013
(213) 624-2378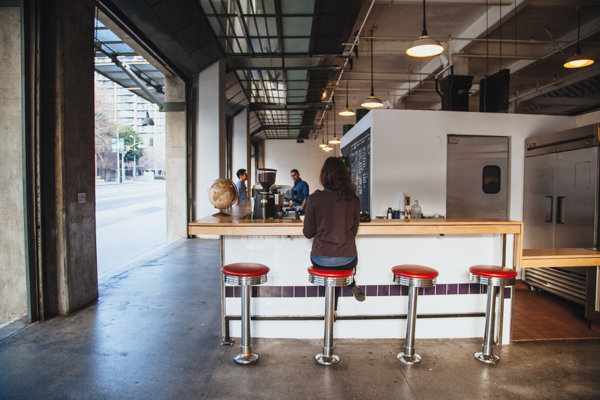 BOTTEGA LOUIE
Bottega Louie is one of those buildings that just transports you into another era. Sometimes, we'll ride here just to pick up some macarons. I love having brunch here. Nothing fancy, just a simple soft-boiled egg with yogurt and berries.
700 S Grand Ave, Los Angeles, CA 90017
(213) 802-1470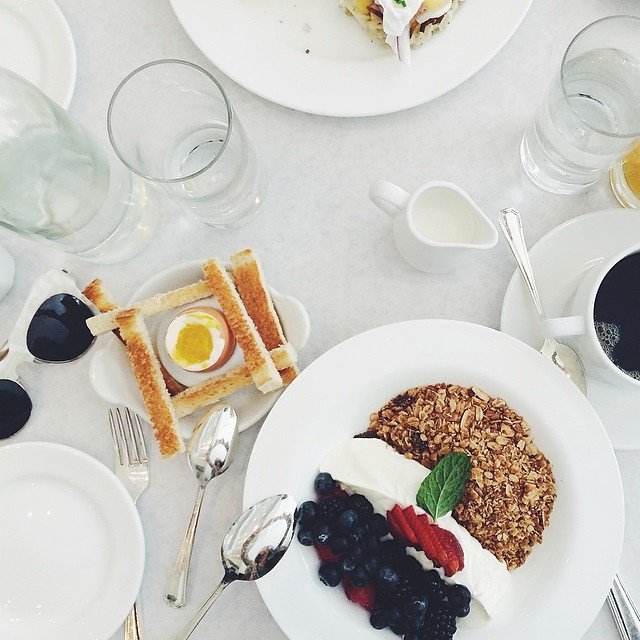 EAT DRINK AMERICANO
This is my go-to meeting spot – mainly because I'm always craving what they are serving. When I'm in the mood, I'll get a sandwich, but I usually opt for that big ole' wedge with a side of soup. I've never had a wedge like this before and their soups change regularly!
923 E 3rd St #101, Los Angeles, CA 90012
(213) 620-0781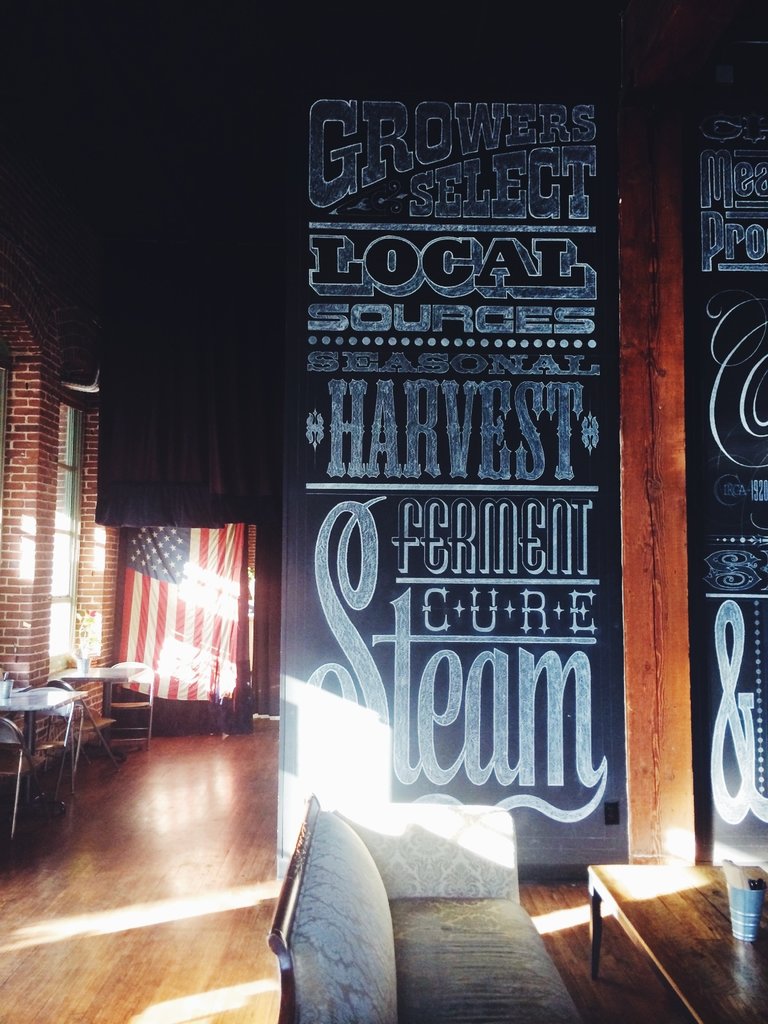 ACE HOTEL
Pfshh, there's just so much going on with this spot. Grab lunch at LA Chapter, sip cocktails on the roof by the pool, see Rupaul's final drag race at the theater or have a staycation in the hotel. I'm so happy Ace Hotel moved in. It's really killing it on Broadway.
https://www.acehotel.com/losangeles
929 S Broadway, Los Angeles, CA 90015
(213) 623-3233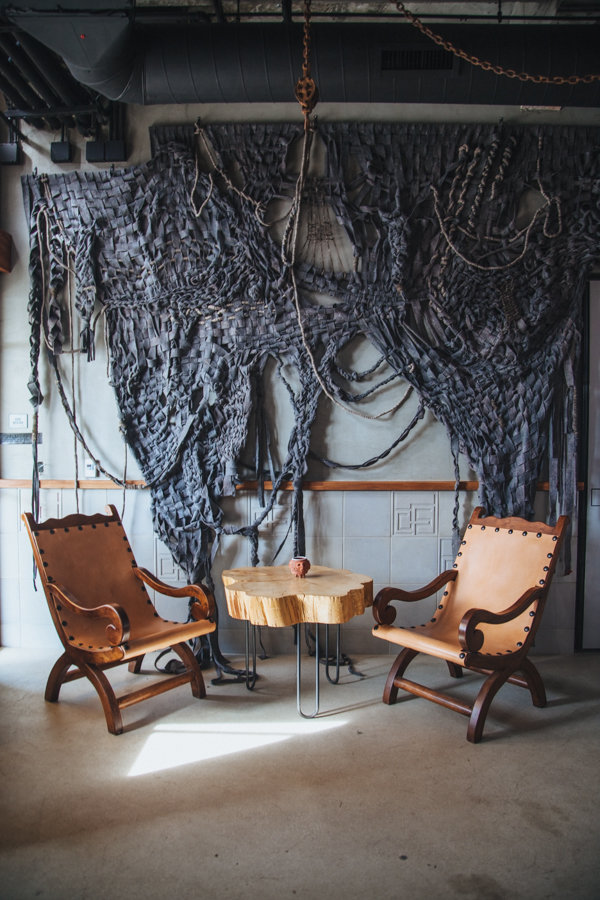 LOS ANGELES ATHLETIC CLUB
My bud, Eva, invited Daniel and I to Thanksgiving brunch at the LAAC. Right when we walked in, we were so confused. Where were we? They've done an amazing job maintaining the turn-of-the-century style it had back in 1912. Forget any other gym membership, this is the one you want. Trust me. Go take a tour and sign up.
431 W 7th St, Los Angeles, CA 90014
(213) 625-2211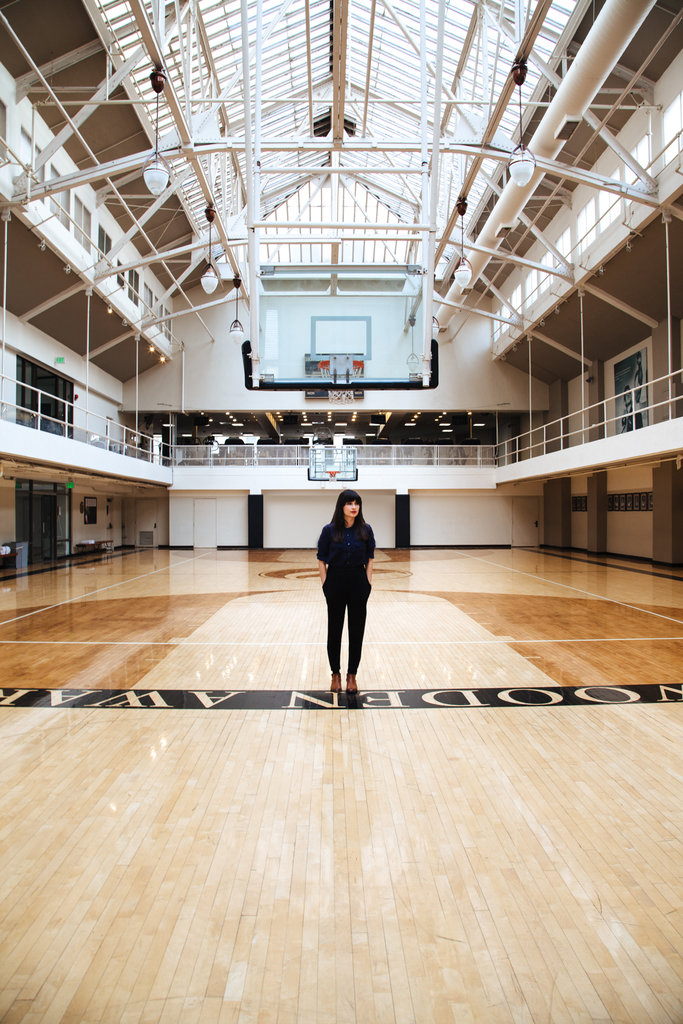 BREAD LOUNGE
Hands down, best bread in town. A few years ago, Daniel started making country sourdough bread based off of Tartine. After years and many bags of flour, he mastered it. His bread is phenomenal! It's a slow rise that takes about 2 days for the entire process so we were stoked to find Bread Lounge. Not only do they have delicious sourdough, but their Pachuca is to die for. Think of a burrito, but instead of a tortilla it's covered in crispy filo dough. We get one at least once a month, sometimes twice.
700 S Santa Fe Ave, Los Angeles, CA 90021
(213) 327-0782
WALKING AROUND THE ARTS DISTRICT
Since we live in the Arts District, we will give our bikes a break and use our feet. We've only been here for a few months, but we already see changes everyday. From the graffiti on the walls to the new restaurants popping up. The other day, a new art supply store moved in on 7th.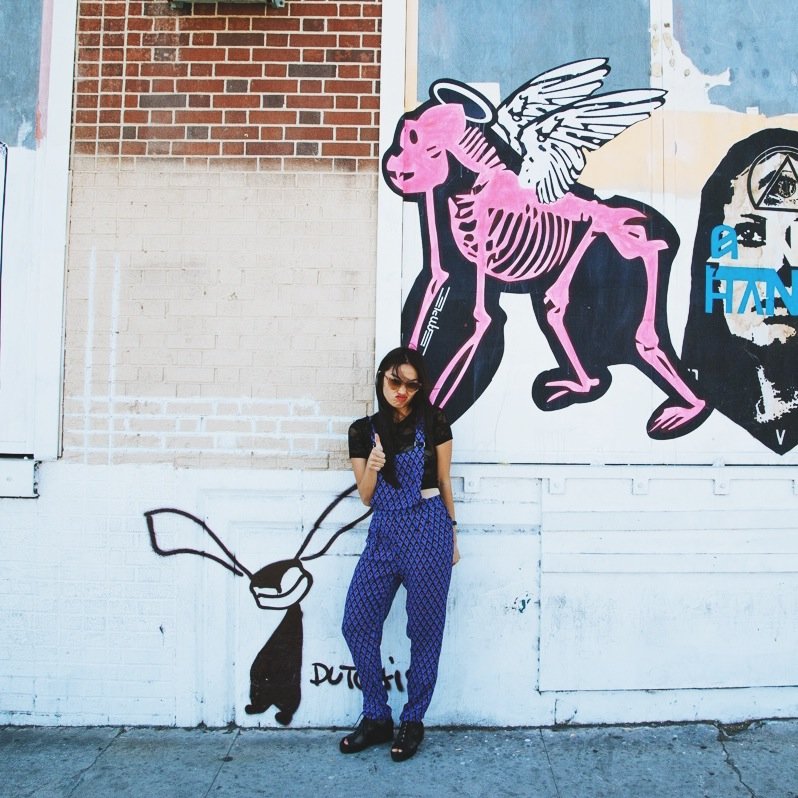 BAR AMA
I'm originally from Texas. Daniel and I met in Austin. Having access to some California-Tex-Mex is fantastic. I tacked on CA because they replace most of the cheese with greens. After 20 years of living in Texas, I can settle down on the cheese. I'm not that proud. Plus, their cocktails are fantastic! Mm… Snake's Blood.
118 W 4th St, Los Angeles, CA 90013
(213) 687-8002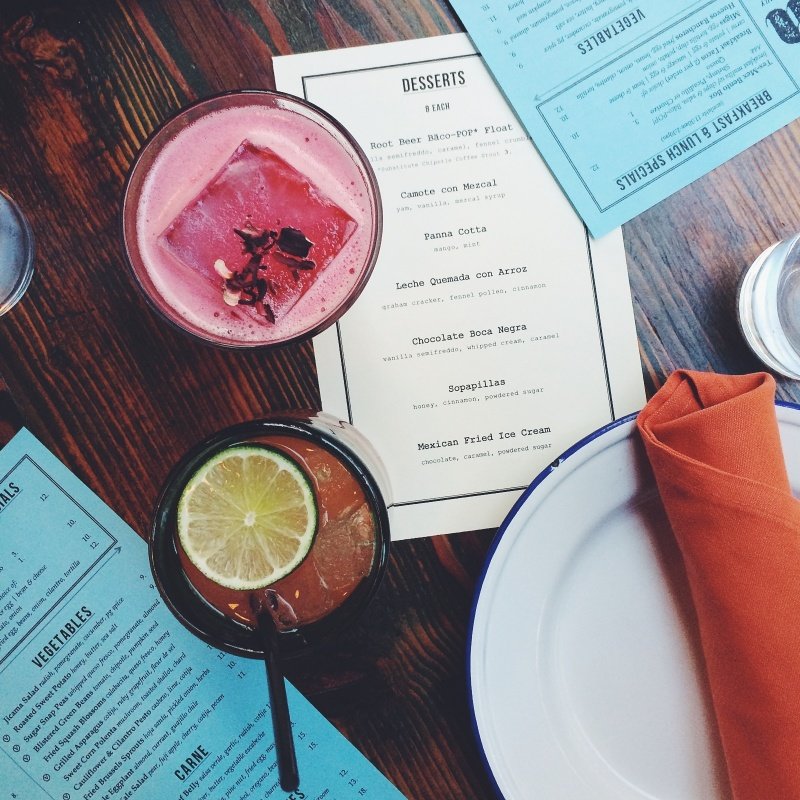 UNIQUE SPACE
I seem to come here a lot. Sometimes to say hi to friends, to collaborate with other creatives, or to dance at random-awesomely themed parties. If you live in the neighborhood, it's definitely worth checking out. They have a co-working membership if you're in need of another spot to get down and execute.
1275 E 6th St, Los Angeles, CA 90021
(213) 486-9821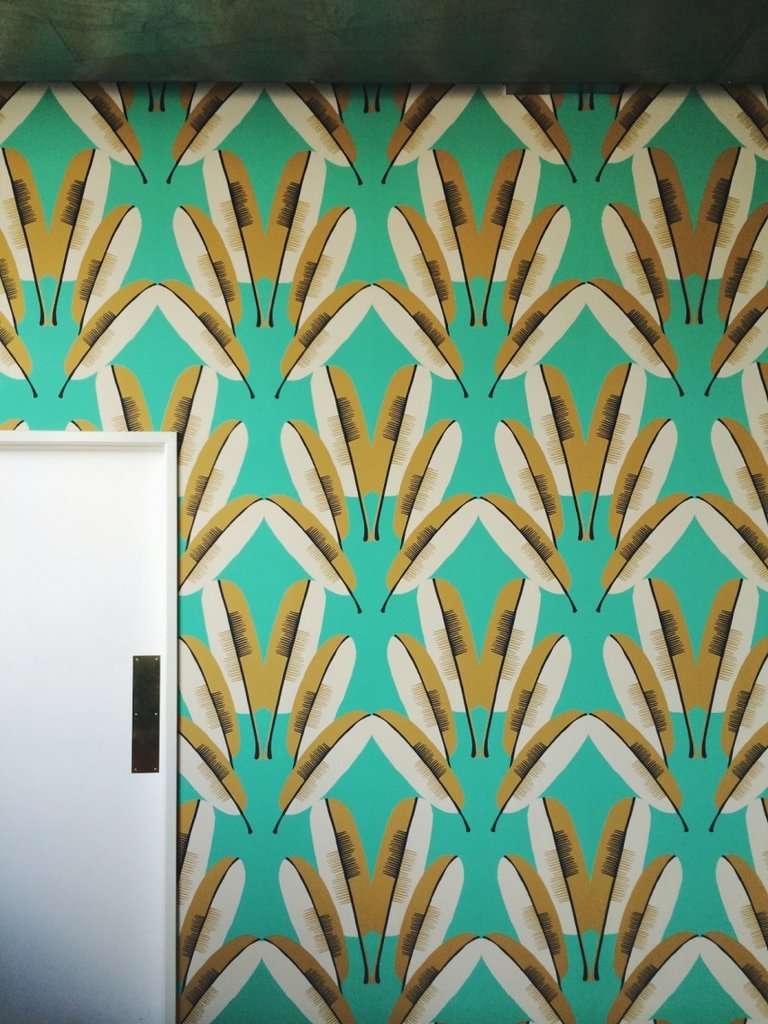 CAÑA RUM BAR
If you're a DTLA local or are often here for drinks, I highly suggest getting a membership at Caña Rum Bar. It's only $20/year, but for some reason it keeps the place chill. Their bartenders are excellent. One day, I asked for a piña colada as a semi-joke-test and they blew my mind. Fresh coconut water?! Literally, they grabbed a coconut, hacked at it, and poured it into a glass. That's cocktail love.
http://213nightlife.com/canarumbar
714 W Olympic Blvd, Los Angeles, CA 90015
(213) 745-7090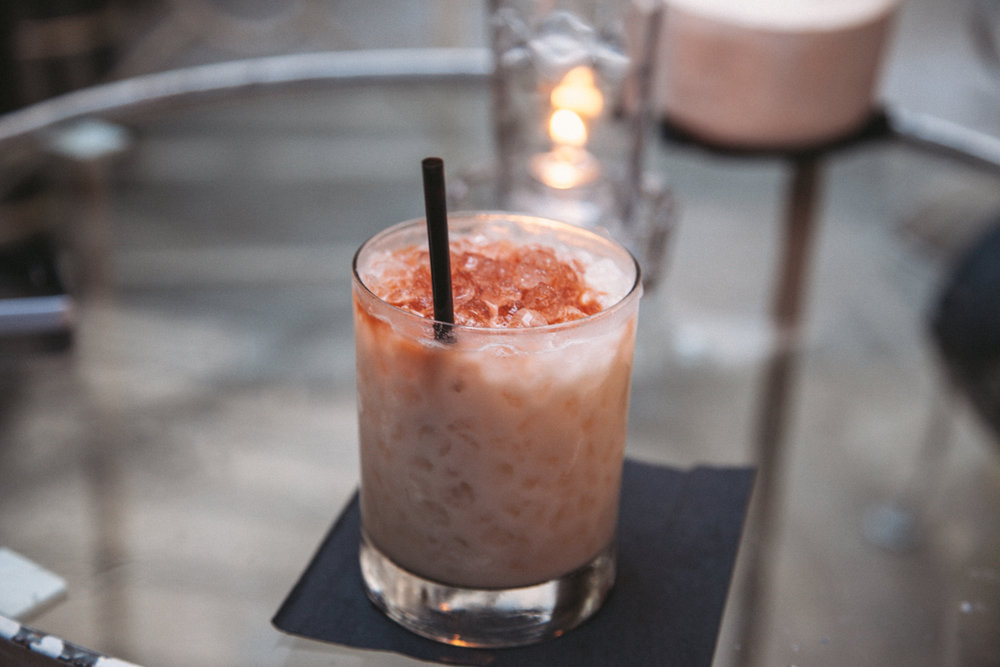 (All images courtesy of Map)
Share this