Shopping Find: Tokyobike London
We love a Lekker, svelte Danish Sögreni and homegrown Temple Cycle, but a lightweight city cycle from Tokyobike's Hoxton workshop is the newest find on our rack. Blending Japanese minimalism with urban-pedalling practicality (derrière-cradling seats, an easy-to-tote steel frame, smaller wheels for agile manoeuvring) – Tokyobike's 'Tokyo Slow' philosophy places comfort over speed, the journey before the destination.
At Tokyobike's London flagship a collective velo-cipeadia of a team gives sage advice and free cups of coffee to browsing bikers, and there's a sense of community too: the workshop downstairs handles tweaks, customisation and repairs, and there's a maintenance class on the first Wednesday of the month. The brand keeps good company too, the Ace Hotel in Shoreditch deemed them cool enough to craft a limited edition for them, and the pannier they made with MAKR is covetable, as well as the wooden bells and wicker or wire baskets displayed on white plinths.
Alongside actually stylish ponchos and cute racing gloves, shelves by the door display delicate Japanese trinkets – wabi-sabi mugs, beeswax candles, pairs of scissors – adding to the stricken browser's urge to buy everything – well, at least the bikes are reasonably priced, because you're going to need several basket's worth of accessories…
Tokyobike London
87-89 Tabernacle Street
London EC2A 4BA
+44 (0)20 7251 6842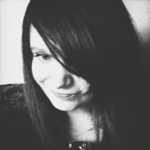 As part of Mr & Mrs Smith's editorial team, Kate Weir has been dispatched to some of the world's most luxurious and unique hotels. Aside from subsidising her travel addiction, she's previously flitted from gallery to gig as an arts correspondent for Spoonfed London, covered artsy miscellany The Journal of Wild Culture and Eye See Sound, and surveys west London's cultural scene for the Kensington & Chelsea Review.
(Images courtesy of Tokyobike London)
Share this