Restaurant Find: Spontan Copenhagen
Located in the Nørrebro area in an expansive former factory building (also home to BRUS, one of the city's most deservedly hyped brewpubs) is Spontan Copenhagen. Diners can expect an experimental yet relaxed food experience from Copenhagen's youngest Michelin-starred chef, along with carefully paired craft beers that are brewed on-site.
Spontan Copenhagen
Guldbergsgade 29 F
2200 København N, Denmark
+45 75 22 22 00
(This article by Jenny Nguyen was originally published in Domino Magazine's September 2016 issue.)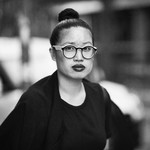 Jenny is Melting Butter's Founding Editor. She's NYC based via Melbourne, London and Amsterdam. Her hotspot recommendations have also appeared in The Observer, ForbesLife, Belle Magazine, Domino Magazine, National Geographic Traveler Magazine, Trendland and Gotham Magazine.
(Feature image courtesy of Spontan.)
Share this