Restaurant Find: Monkey Town LA
Think underground supper club-meets-Pipilotti Rist and you're close to describing a night at Monkey Town LA. Founded by Montgomery Knott in Williamsburg, Brooklyn in 2003, the pop-up restaurant has since made appearances in Denver and Austin, and has even crossed the Atlantic to Barcelona, Spain. The Los Angeles iteration marks Monkey Town's grand finale in a city au fait with experimental dining; a popular playground for chefs and visionaries exploring the culinary blend between taste and spectacle. Here, the standard characteristics may apply: the remote address of an inconspicuous building in industrial-strewn Downtown L.A. (check) and a welcome aperitivo served in an underwhelming wood-panelled reception lobby for the purpose of suspense (check). However, on entering the dimly lit space of this former fabric warehouse, nothing prepares diners for the impact of an illuminated 27-square-foot cube suspended from the rafters.
The cube emits video art by fourteen artists from America, Canada, Russia and Europe over the two-hour long serving. Projected seamlessly across the 4-screen installation, the works of art range from one-minute animated landscapes by L.A.-based artist Adam Ferris to a course-long CGI thriller by Takeshi Murata from upstate New York. The evening is intimate with only 40 diners, 10 along each inner side of the cube, granting uninterrupted views of the multi-channel installation from within. Highlights from the visuals include Theo Angell's 'Central Park Quilts' – a collage through the seasons of Central Park shot over 2 years; a titillating journey of society's love affair with electronic devices by Agnes Bolt and a rare opportunity to view the profound talent of Russian collective AES+F on American soil with an excerpt of their melodramatic tableau vivant 'Inverso Mundus', which premiered at the 56th Venice Biennale.
Of course, Monkey Town LA doesn't only feed the eyes. A four- and five-course menu composed by Momofuku alumnus Nick Montgomery makes sure not all the attention is skyward. After 13 years, the evening unsurprisingly operates like a well-oiled machine with effortless kitchen-to-table service. The five-course menu that includes a wine pairing for each dish, mirrors the diversity of the video artworks with a medley of ingredients for full sensory effect. A Lightly Cured Hamachi appetizer of kohlrabi, cilantro and tangy yuzu dashi prepares the palette for succulent baby zucchini and heirloom tomatoes tossed in wakame salad. Handmade gnocchi à la 'Tirolesi' made of butter and cheese in a rich Berkshire pork ragout with cauliflower, almonds and ricotta salata is followed by an elegant dish of braised short rib with roasted radish and shallots. Before the evening draws to a close with a Toasted Rice Custard desert in a melange of strawberries and shiso topped with sesame brittle, an interval of the projections allows for a bonus course – a curated program of live performances performed either inside the cube or in the10,000-square feet warehouse. The program operates a weekly residency, with artists and musicians on rotation. Recording artists Rachel Mason, Weyes Blood and musician Paz Lenchantin join contemporary performance artists Lex Brown, Jeepneys et al for this concert- and museum-worthy line-up.
The final iteration of Monkey Town Los Angeles runs Tuesday-Sunday through to October 1st 2016.
Monkey Town LA
111 W 21st Street, Los Angeles 90007
monkeytownhq@gmail.com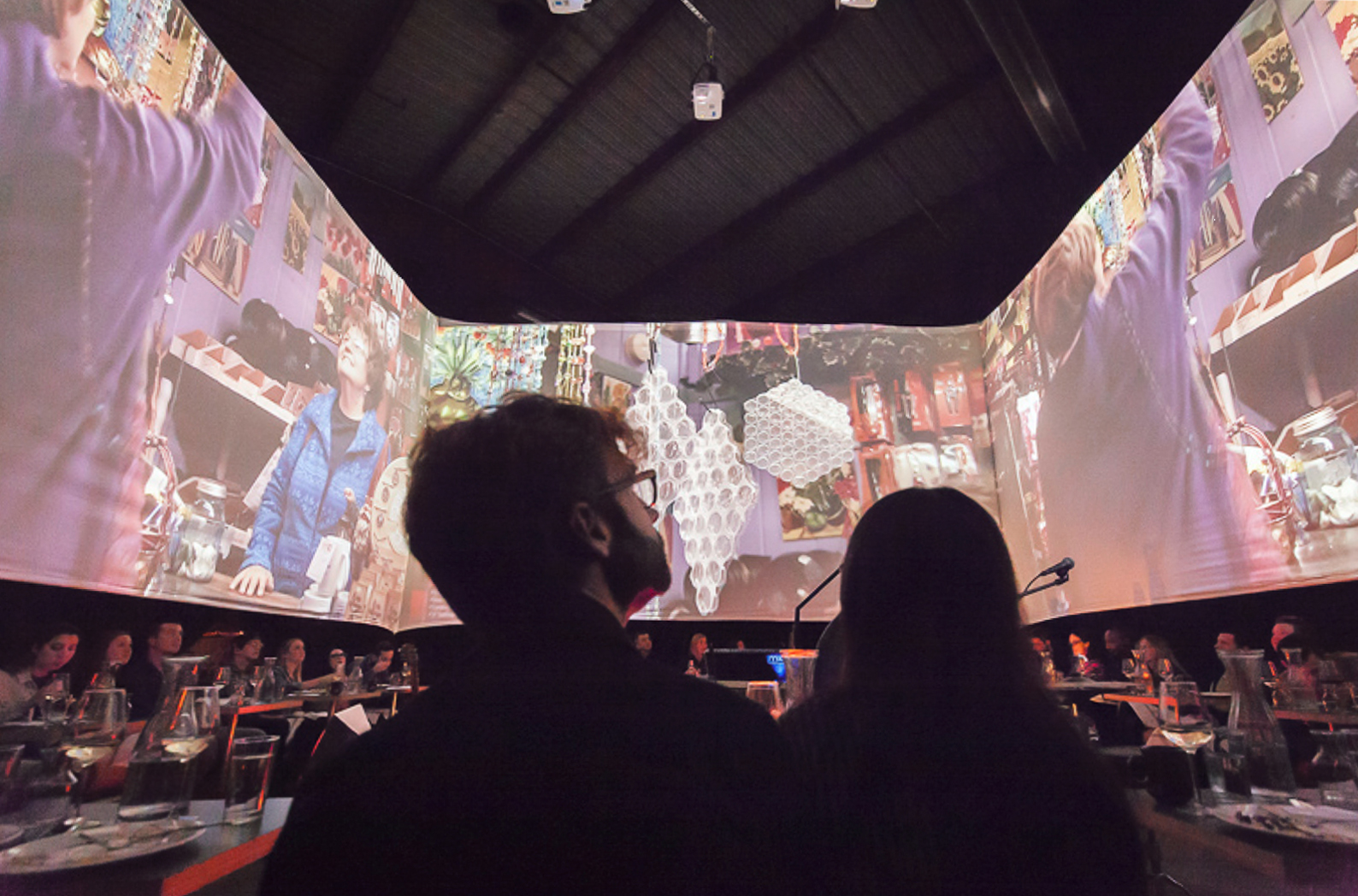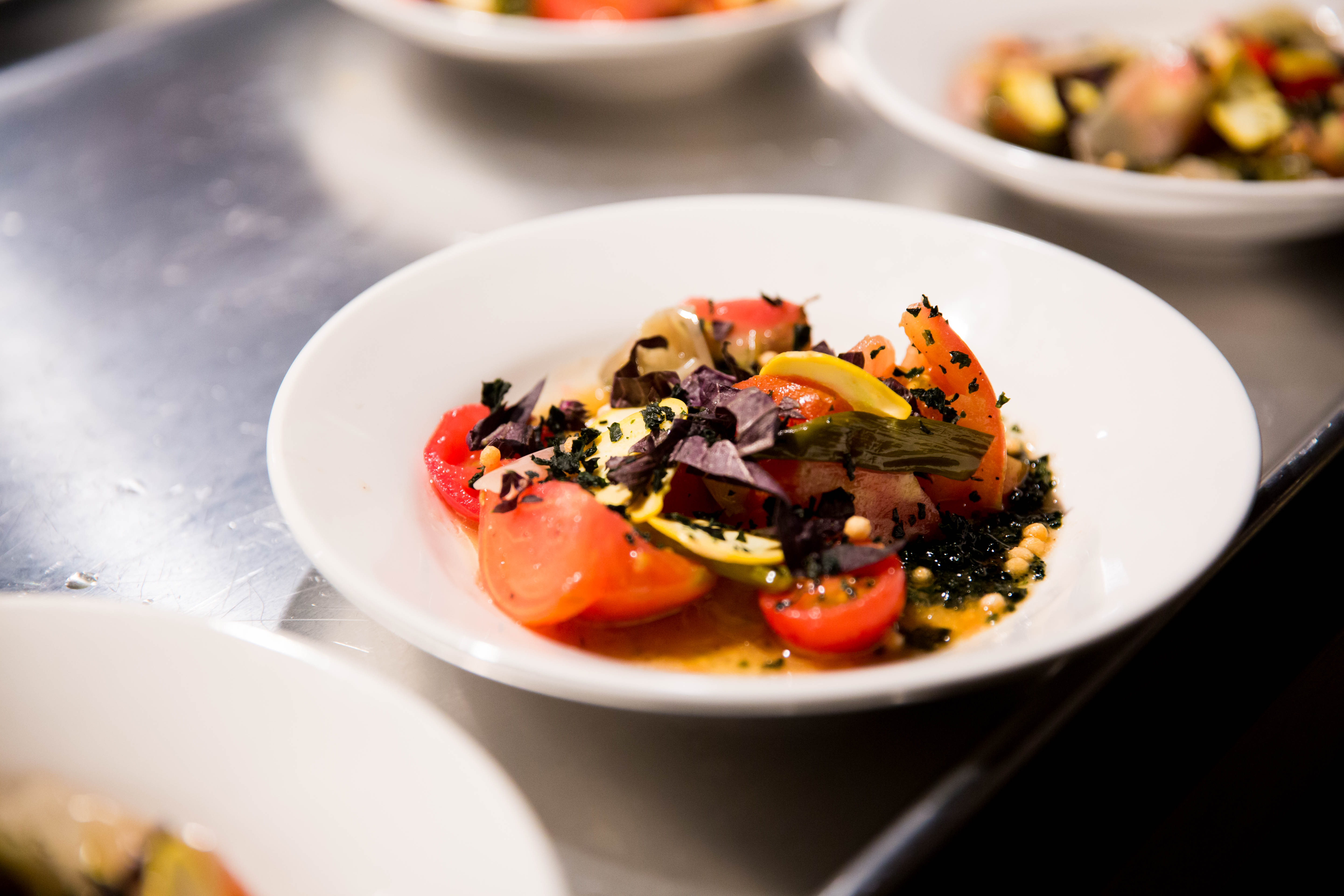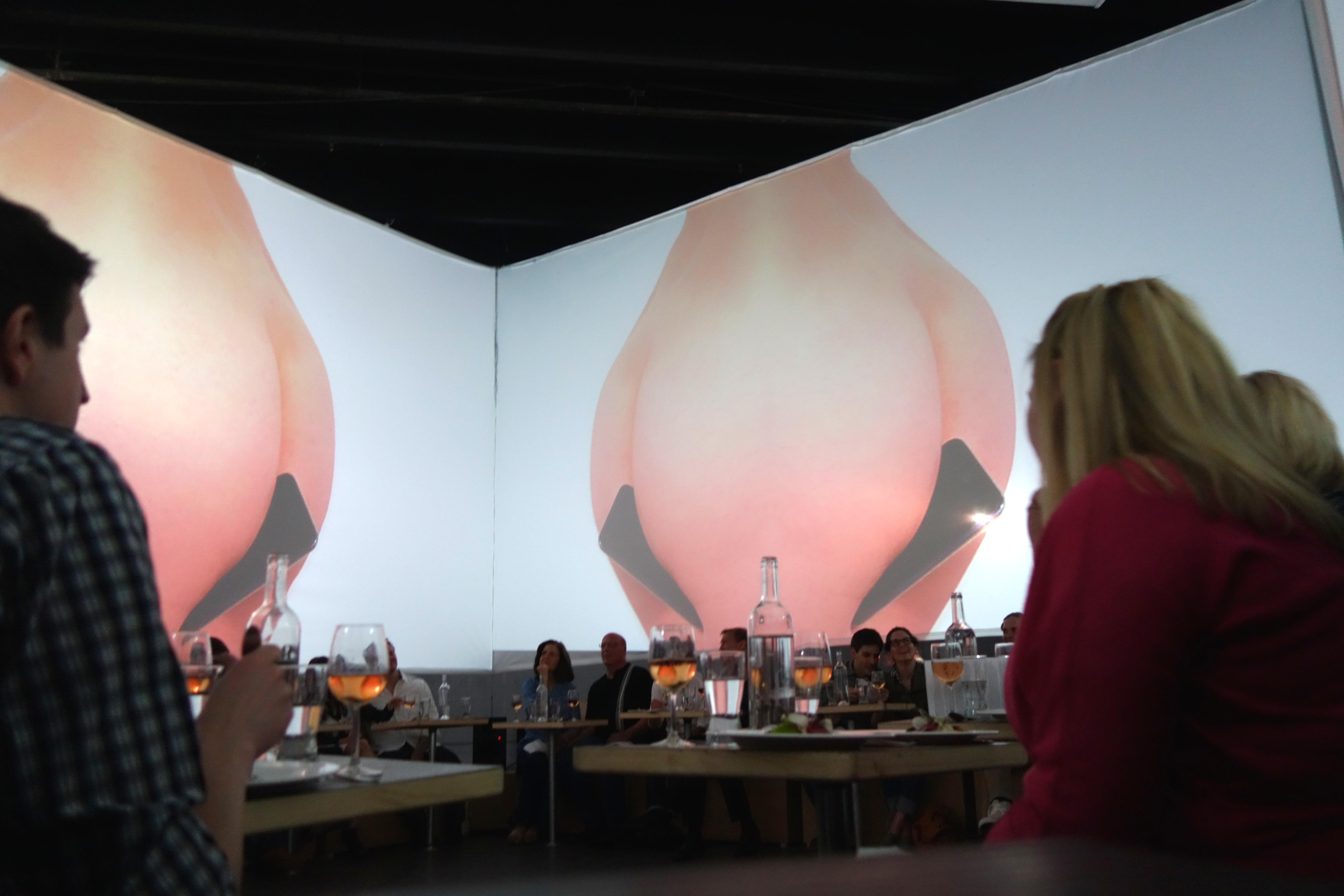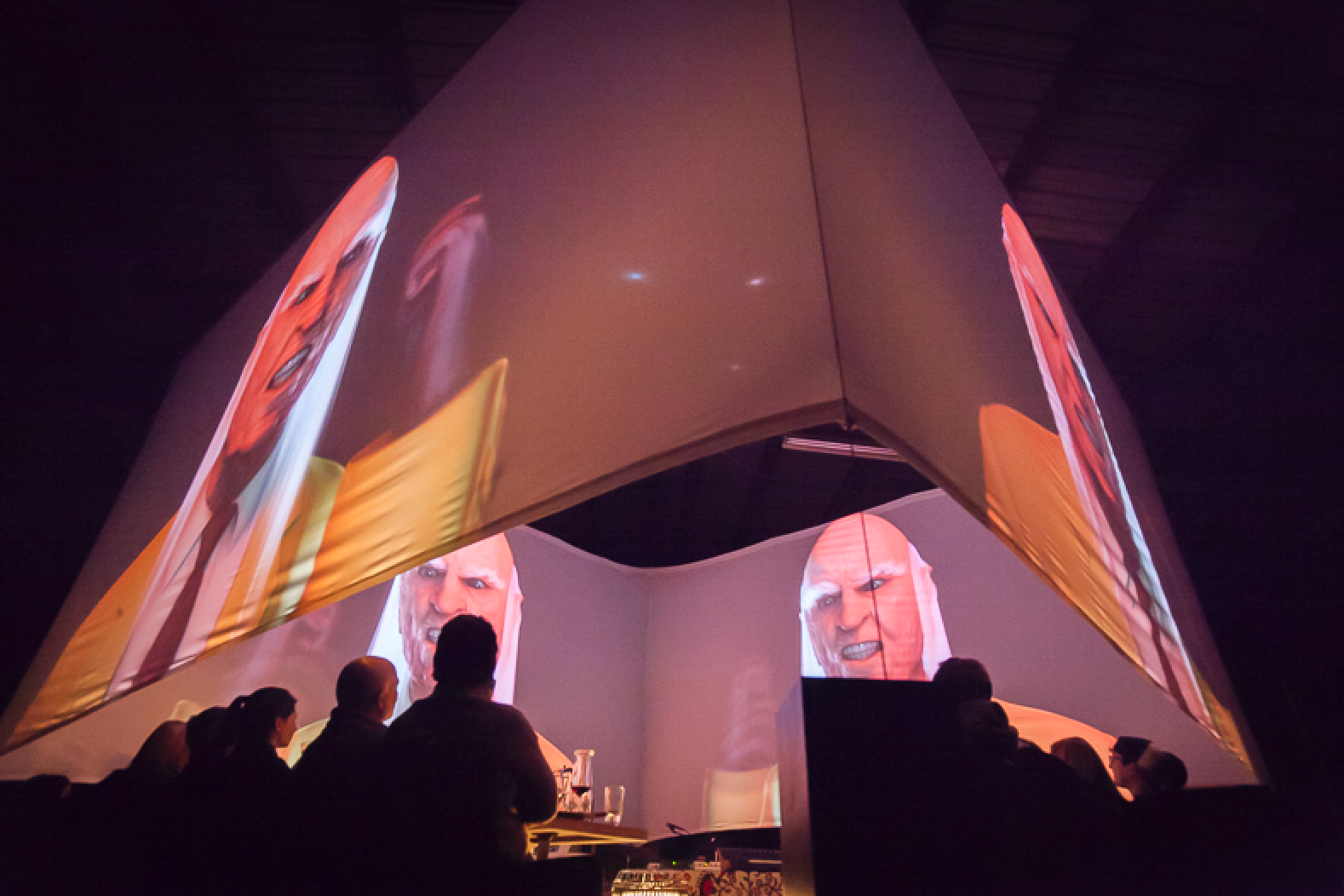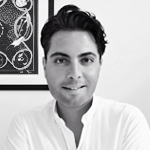 Jonathan is Melting Butter's Arts + Culture Editor covering all eye-pleasing things for Melting Butter's Arts & Culture pages. Being a contemporary visual artist and working in public spaces around the world as well as a freelance culture writer for sites and publications like FAD and London Calling, Jonathan brings a rare combination of talent from the worlds of editorial, conceptual art, design and lifestyle. Be sure to follow his hunger for both high and low culture on his Blog, Twitter and Instagram.
(Photos Courtesy of Monkey Town LA.)
Share this