Restaurant Find: Bills Bondi Sydney
Sydney's brunching status could have something to do with the mostly-great weather or the volume of outdoor locations. It could be because of the national demand for avocado toast or it could be because of Bill Granger. Granger, one of Australia's most revered chefs, owns a collection of restaurants across Sydney (as well as a handful in London, Asia and Hawaii). Each restaurant offers Granger's cookbook-famous ricotta hotcakes and sweet-corn fritters to order. His Bondi location, Bills Bondi, also turns out a mean dinner.
Meacham Nockles McQualter's interior design is a lesson in restrained minimalism. A subtle colour palette across the furniture plays off the art collage along the main wall. Square and circular marble-topped tables fill the space without overcrowding it, leaving plenty of room to enjoy the view down Hall Street and the mellow playlist humming in the background. Custom light fixtures draw the eye across the soft, candle-lit space.
An insightful team are well versed in what they're serving up. A seasonal menu features the likes of a salty, punchy papaya salad with buttery calamari; rich seafood linguine with plump prawns; or a transcendent, honey-crisped duck offset with watercress and slivered chilli. A curated cocktail list features sugar-rimmed glasses of watermelon margaritas, or ginger-heavy and lightly fizzy elderflower mojitos. For dessert, a brown-sugar pavlova with crushed pistachio, rhubarb, and rosewater cream shines. Despite all that makes it so warmly and wonderfully familiar, Bills Bondi is the kind of place you can easily discover again and again.
http://www.bills.com.au/#bondi
Bills Bondi Sydney
79 Hall Street
Bondi Beach NSW
02 8412 0700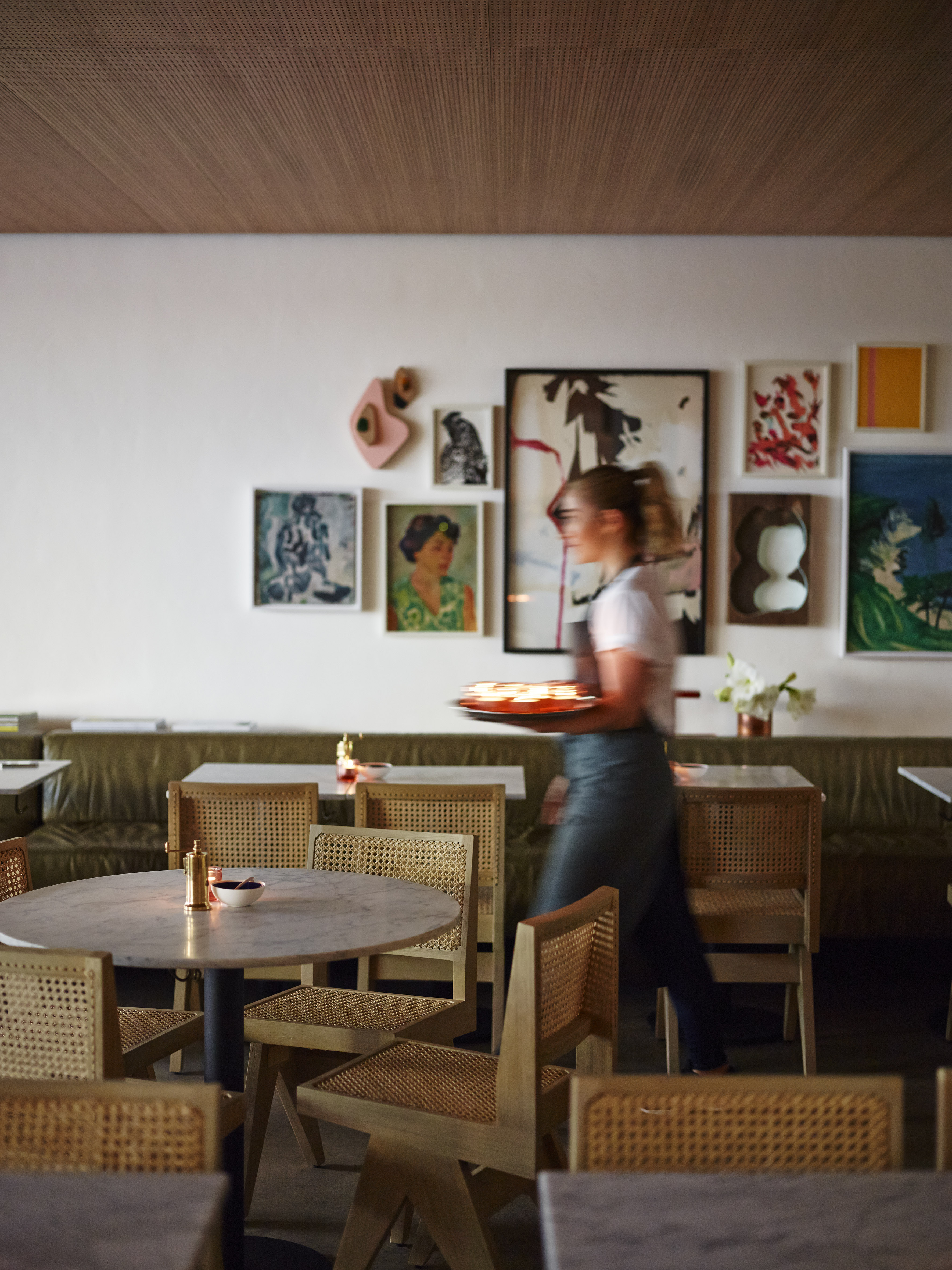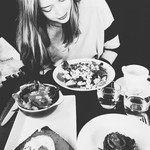 Riley Wilson is a native Sydney-sider who grew up between Australia and the USA, with extensive travels throughout Europe along the way. She is a freelance writer and editor, contributing to Broadsheet Sydney, The Sydney Morning Herald, and a variety of publications in Australia and overseas. She's deeply passionate about olives, oysters, postage stamps, and punctuation.
(All photos courtesy of Bills Bondi Sydney. Feature image photographed by Anson Smart.)
Share this