Restaurant Find: Atoboy NYC
Barbecue, bibimbap and soju might be the first things to come to mind when we think of Korean dining, but Michelin-star Chef Junghuyn Park (JP) and wife Ellia Park's new modern restaurant Atoboy NYC is set to change that perception, offering tapas style Korean fare.
A simple tasting menu offers a a choice of three banchan-style dishes for $36, with your choice of rice (traditional white rice, or seaweed rice). Dine with a guest or a group and you'll probably get to sample from the entire menu – a tactic we highly recommend. Highlights include fried chicken with spicy peanut butter and garlic, and the corn with bacon, doenjang and melted taleggio (almost too good not to want to share).
Of course, traditional kimchi is also served at the start of the meal to pique the appetite. Don't forget to order from the complementary drinks menu, with a choice of wine, beer or soju – although one of their three custom cocktails to mix things up a bit – pear sangria with rosemary and white wine sounds like a fruitful choice. JP and Ellia outfitted the space in an industrial, minimalist style that one would almost describe as a 'hipster cafeteria' with unfinished stone walls, and even a waiting area at the front which houses a central coffee table with a terrarium garden. The pair have also collaborated with Korean artisans for certain design elements within the space, such as a plateware collaboration with Korean-based ceramic artisan Soilbaker and specially made aprons inspired by traditional 'Hanbok' designed by Sungho Ahn.
Atoboy NYC
43 E 28th St. New York, NY 10016
646-476-7217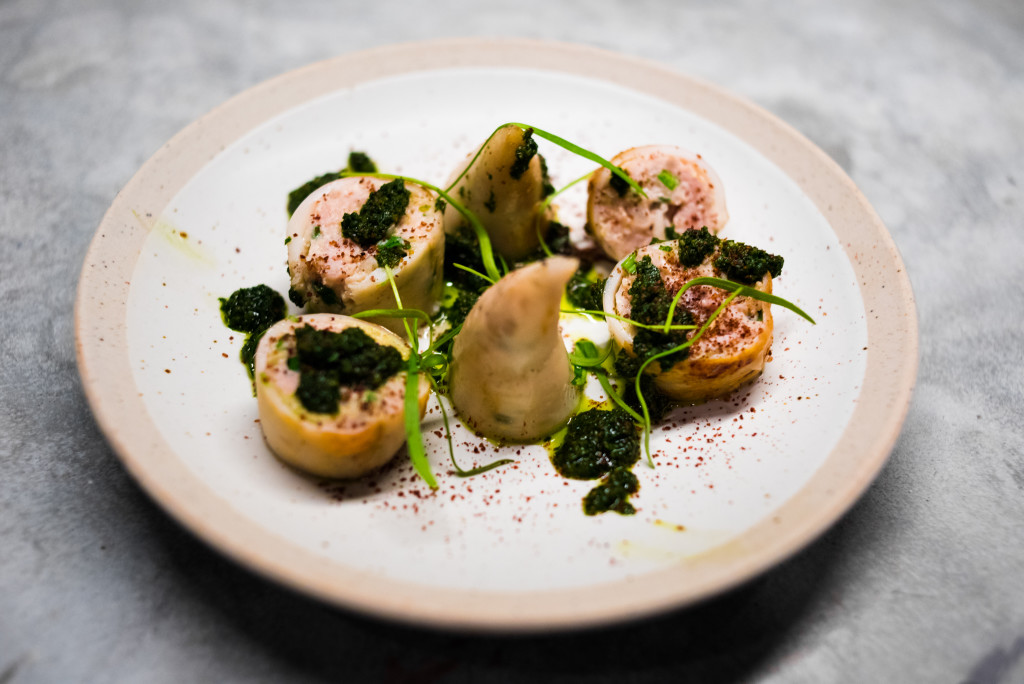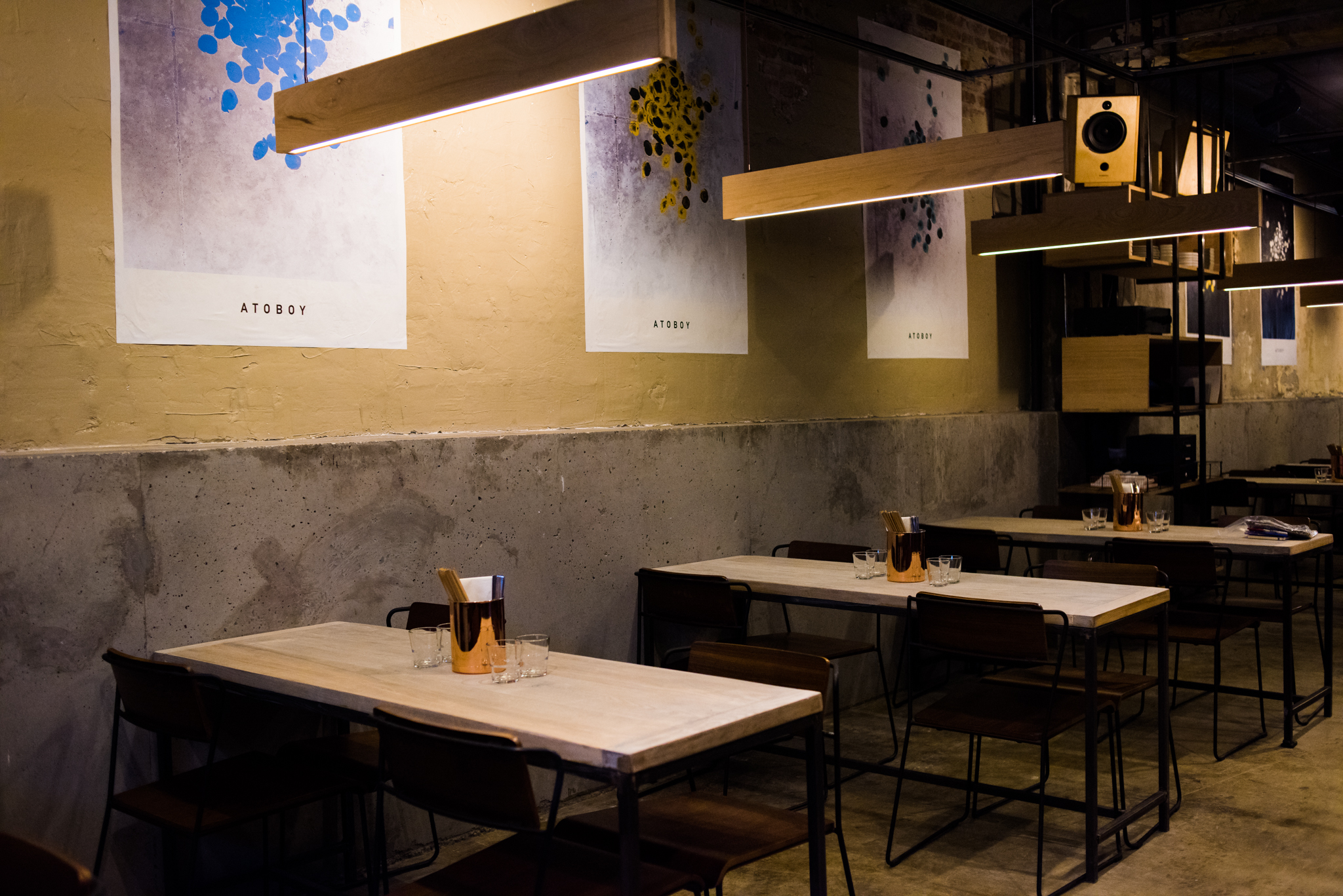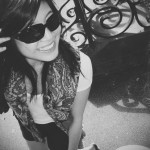 A freelance writer who has appeared in Broadsheet and Monocle, Mel is a recent transplant from Melbourne, Australia. Always on the prowl for NYC's best restaurants, coolest stores and most inspiring art, Mel is Melting Butter's fashion, food and design obsessed contributor. Follow Mel on Instagram, Twitter & Pinterest.Read about Mel's other favorite hotspots here.
(All photos courtesy of The Atoboy NYC)
Share this