London Restaurant Find: Duck & Waffle
Duck & Waffle gets a bad rep.  The highest restaurant in the UK, with 360-degree views, an expensive menu and snooty staff is bound to – but the fact that it is so difficult to secure a table must be for a reason, right?
If you only remember one thing from this article today, let it be this: take advantage of the 24-hour nature of Duck & Waffle, and visit for sunrise. Not only does this atypical dining hour circumvent the 3-month waiting list for a table, but you'll also avoid the tourists, pretentious model-types and find it far easier to enjoy the views and gorgeous interior design.
Take the super-fast stomach-lurching glass lift to the 40th floor and order the signature Duck & Waffle dish (a fried duck egg and a crispy leg of duck atop a waffle, drizzled with mustard maple syrup). Then, proceed to watch London come to life as the sky turns technicolour.
Heron Tower, 110 Bishopsgate, London EC2N 4AY, United Kingdom
+44 20 3640 7310 | Make a Reservation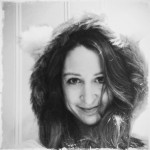 Nina is Melting Butter's vivacious London correspondent who has been tasked with curating the best hotspots London has to offer. Being based in Brixton, South London's notoriously vibrant cultural mecca, makes Nina's quest for the newest, most fashionable, design-centric hotspots a total breeze. Head to her blog Have You Heard Of It?, a jackpot for fellow neophiles looking for fresh reviews on London's restaurants, bars, things to do and see. Follow her on Twitter, Instagram & Pinterest too.
(Feature Image: Sunrise view at Duck & Waffle – Photo: Courtesy of Duck & Waffle)
Share this