London Restaurant Find: Dishoom Shoreditch
The word "Dishoom" is the old Bollywood sound effect when a hero lands a good punch.  So it's fitting that the "Bombay café" of the same name, in Shoreditch packs quite a punch.
Introducing Londoners to a novel take on Indian food, Dishoom's menu is a far cry from the stereotypical curry house dishes, instead featuring sophisticated sharing plates influenced by street food and a brightly coloured industrial interior rivaling the best in London.
If you only visit once, go for breakfast – the Bacon Naan Roll, washed down with a steaming glass of House Chai, is a meal you won't forget.  Dishoom gets very busy and has a no bookings policy at dinner, so breakfast is a good tactic for avoiding the hoards too.
http://www.dishoom.com/shoreditch/
7 Boundary St, London E2 7JE, United Kingdom
+44 20 7420 9324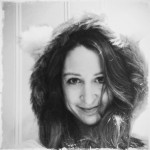 Nina is Melting Butter's vivacious London correspondent who has been tasked with curating the best hotspots London has to offer. Being based in Brixton, South London's notoriously vibrant cultural mecca, makes Nina's quest for the newest, most fashionable, design-centric hotspots a total breeze. Head to her blog Have You Heard Of It?, a jackpot for fellow neophiles looking for fresh reviews on London's restaurants, bars, things to do and see. Follow her on Twitter, Instagram & Pinterest too.
WE'RE SOCIAL AT MELTING BUTTER:
Follow meltingbutter.com on the social web to keep up to date with new posts and get daily inspiration on food, travel, music, fashion, culture and lifestyle:
Twitter: http://twitter.com/jennynoowyn
Facebook: http://facebook.com/meltingbutterdotcom
Instagram: http://instagram.com/meltingbutterdotcom
Pinterest: http://www.pinterest.com/jennynoowyn/
(All images courtesy of Dishoom)
Share this