Design Hotel Find: Mama Shelter Marseille
Mama Shelter Marseille is a stylish and vivacious addition to the city's quiet Notre-Dame-du-Mont neighborhood, which is located a short 15-minute walk to Marseille's famed old port.
Inside the Philippe Starck designed hotel, guests should expect to be captivated by his playful imagination and off-the-wall style – both of which contribute to the bar and restaurant's convivial atmosphere.
The rooms are snug but they make up for it with all the mod cons and the terrifically comfortable beds, not to mention the fact that they start at 69 Euros.
http://www.mamashelter.com/en/marseille/
Mama Shelter Marseille
64 Rue de la Loubière, 13006 Marseille, France
+33 4 84 35 20 00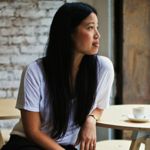 Jenny is Melting Butter's Founding Editor. She's NYC based via Melbourne, London and Amsterdam. Her hotspot recommendations have also appeared in ForbesLife, Belle Magazine, National Geographic Traveler Magazine, Gotham Magazine, JBFTaste, and New York Observer's Very Short List.Read about Jenny's favourite hotspots here
(Feature Image: Inside the Mama Shelter Marseille Rooms – Photo: Francis Amiand)
Share this