The Curators: Coming Soon New York 's Helena Barquet & Fabiana Faria on LES for the Creative Set
(This article by Jenny Nguyen first appeared in Soon Is Today)
At the intersection of the Lower East Side and Chinatown, somewhere along the hip end of Orchard Street is Coming Soon New York – A different kind of gift and interiors shop where co-owners Helena Barquet and Fabiana Faria have injected their own kooky-cool brand of LES attitude, making it a hit among New York's young, edgy creative set.
While it's understandable to think that owning and running what has become an ever-changing, constantly re-styled emporium of cool objects, furniture and things for the home would keep the pair busy enough, you'd be wrong. A meeting with the dynamic duo in their colorful, imaginative LES space reveals that a winning combination of experience in fine art galleries, founding Coming Soon, and mixing with many of the city's up and coming creatives, artists and designers can result in an accidental (through welcomely so) styling career.
Read on for our interview with Helena and Fabiana where we delve into the best of their beloved LES/Chinatown neighborhood, how Coming Soon and their new Tiger Homes project landed the pair a chance to style and shoot Martin Scorsese's New York apartment and the product designers we need to watch out for.
Jenny Nguyen: Tell us about your individual paths leading to the opening of Coming Soon.
Helena Barquet & Fabiana Faria: We worked together in 20th century design galleries. We did a lot of fairs around the world, and we knew how each other worked. Our style is complimentary, and the way we live helps us speak to every person who comes in here — I live with a dog and kids, and she lives with a roommate. So we have a broad spectrum of styles, which helps anyone come in here and find something that they can connect with.
We were both ready to leave the gallery where we were at and really wanted to do something unique and particularly in the neighborhood we are in now. Bringing what we did at the gallery but at a much more accessible price.
JN: Why did you choose the Lower East Side as your base?
HB & FF: The LES or Chinatown, depends who you ask – but basically below Delancey felt like it hadn't been determined by anything specifically yet and we thought it would be a place where we could grow with the neighborhood. It seemed at the moment like the last undetermined strip of New York City.  Full of creativity, authenticity, no real large brands, everyone here is trying to do something new and unique and that's what we wanted. We also love having the galleries here since it is where we came from.
JN: How do you describe your aesthetic to people?
HB & FF: We are both drawn to uniqueness. Places and things that have a sense of an inherent ingenuity. Definitely fun would be a way people would describe our aesthetic. But it's more than that; we tend to go to that "funner" aesthetic because there was so much minimalism happening not so long ago that we were almost rebelling. But now its funny because a friend who is building a restaurant asked us to help him design the space and out of nowhere we came up with the most Brutalist thing imaginable that I think no one would have expected from us. So if anything I think our aesthetic is always evolving and looking for originality more than anything – we never want to look like anyone else.
But if we had to pick, you could leave us in Italy and France in the 1960s-70s and we'd be happy forever. When it felt like people focused more in creating an environment rather than an aesthetic in which everything needs to fit into.
JN: What was the path to becoming the "accidental interior stylist" you've described yourselves as? 
HB & FF: It came from the store, even though we came from an interiors background – clients who then we ended up helping with "styling" spaces. For example Angela and Danny from Mission Chinese had just signed their lease in their new space and walked by the store and loved the installation we had up by Grace Villamil. We were huge fans of the old Mission Chinese and we all just hit it off and since then have become close friends.
From that moment we've collaborated with them on a lot in the restaurant. From the Mylar Installation by Grace Villamil, to helping them reupholster their furniture, to a few of the plates and bowls they now use at the restaurant. From there we also became good friends with Danny's wife – Youngmi and have helped out with their new home. It's all been pretty organic.
JN: Can you tell us a bit about your "Tiger Homes" project?
HB & FF: It's an ongoing project that peeks into the lives of our collectors in their homes, documenting them as they play house. According to traditional Chinese culture, each Chinese Zodiac animal sign is rooted in an element of feng shui. By slipping on the masks of their respective Chinese Zodiac signs, we blur their individual identities, allowing them to play anonymously in the most personal of environments.
We wanted to photograph our items in people's homes so everyone could see the pieces in an environment outside of the store. It was something we always wanted to do. It mattered a lot to us in what way they should be photographed. We wanted to do something different than what's already out there and that's why we decided to shoot everything at night and with a high flash that makes them feel spontaneous.
The masks introduced another layer of playfulness, and it's not so much about who's home you're seeing but more just about the home. It's also just a bit funny and makes everyone more relaxed to have masks on when having their photos taken.
JN: Off the bat you've already shot inside some pretty high profile people's homes – Martin Scorsese for example. Do you have a dream subject to shoot as part of the Tiger Homes project?
HB & FF: It was great to shoot Helen and Marty (Scorsese's) home and they've been so gracious and supportive of the store since the beginning so it just made sense for them to be of the firsts to shoot. But really it's mostly about how interesting the homes are rather than who owns them. The way we decide who we want to shoot is anyone who's been an avid collector of the store and we appreciate their style- we actually get so excited to see our collectors homes. But if we could shoot a dream shoot it would probably be Arsenio Hall's house in Coming to America. Because even though the house was a dump he had a jacuzzi and beautiful things despite his circumstances he was still living glamorously.
JN: What do you aim for Coming Soon to ultimately evolve into for the future?
HB & FF: Hopefully we can bring Coming Soon to other cities. We'd love to be in Miami, Tokyo, Melbourne, Berlin, Rio. To truly support the designers we work with and bring them to people's homes around the world.
JN: Which local and overseas product/furniture designers should we be watching right now?
HB & FF: Chen and Kai – they're problem solvers. They just bring beauty, design, and thought to problems and try to make our lives better. But our favorite thing about them is how smart they are and the commentary they're making in their work. Everything is multi layered and they're not just making a product you want to buy, they're also saying something with their pieces.
Bower keeps producing new and amazing work that we keep falling in love with.
Concrete Cat who are based in Canada keep introducing cool new products and it's amazing because it's all designed using one medium that they keep evolving.
AYTM is a brand based in Denmark that we are very excited to start carrying at the shop.
COMING SOON NEW YORK'S TOP LES/CHINATOWN HOTSPOTS
Kiki's Restaurant
Best low-key Greek restaurant. Perfect for sunset and a glass of rose.
https://www.facebook.com/pages/Kikis/739458446170956
130 Division St, New York, NY 10002
(646) 882-7052
Scarr's Pizza
I almost don't even want to tell anyone this place because I don't want it to blow up – but I'm sure it will either way because it's everything you'd ever want from a pizza place. The Pizza is incredible! – All natural and built it out to look like a pizza joint from the 70s.
22 Orchard St, New York, NY 10002
(212) 334-3481
Stanley's Pharmacy
We'd all be sick so many more times a year if it weren't for Stanley and his tonics that will cure and prevent anything.
http://www.stanleyspharmacy.com/
31 Ludlow St, New York, NY 10002
(646) 476-9622
Dimes Market
They're doing a great job in curating interesting pantry items we'd never seen before – like bamboo rice that turned out to be really, really good. And of course Dimes the restaurant.
143 Division St, New York, NY 10002
(646) 870-5113
Mission Chinese Restaurant
They're probably the most original restaurant in NYC – completely authentic in every aspect. It's hard not to go there every week.
171 E Broadway, New York, NY 10002
(212) 529-8800
The Fat Radish Restaurant
It's an oldie for us but such a goody.
http://www.thefatradishnyc.com/
17 Orchard St, New York, NY 10002
(212) 300-4053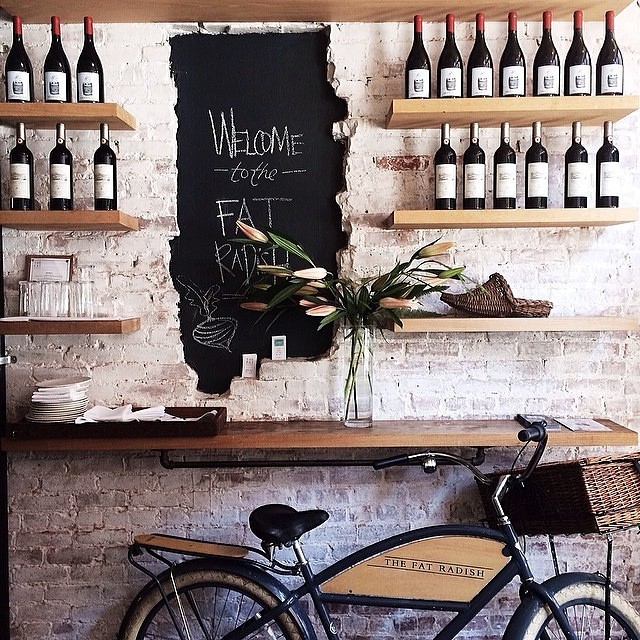 Otherwild
A store in LA who will be in our basement for the next 6 months and will be carrying so many fun things!
Visit Coming Soon New York
37 Orchard St, New York, NY 10002
(212) 226-4548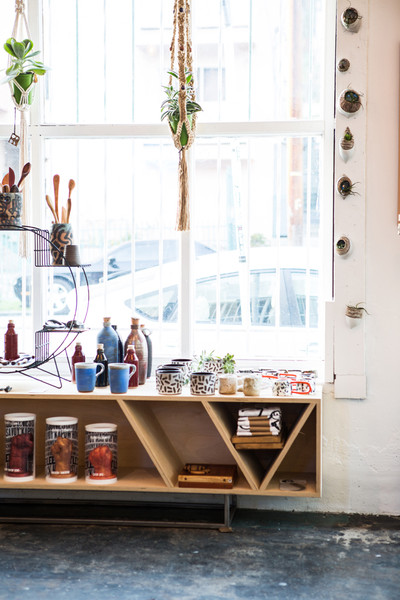 Photo: via otherwild.com
Hester Street Fair
It's getting a facelift this year so can't wait to see what they do with it.
http://www.hesterstreetfair.com/
Essex St, New York, NY 10002
(917) 267-9496
Metrograph Cinema
The new movie theatre is such an amazing addition to the neighborhood. We feel so lucky to have it. A place you can walk in and see a film you know will be interesting.
7 Ludlow St, New York, NY 10002
(212) 660-0312
Flow Life Holistic Lounge & Store
A great holistic store for sage, crystals and card readings.
58 Orchard St, New York, NY 10002
(917) 517-0715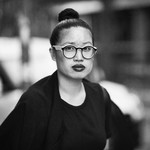 Jenny is Melting Butter's Founding Editor. She's NYC based via Melbourne, London and Amsterdam. Her hotspot recommendations have also appeared in The Observer, ForbesLife, Belle Magazine, Domino Magazine, National Geographic Traveler Magazine, Trendland and Gotham Magazine.
(Feature Image by JJ Jimenez)
Share this