Cool Shop Find: Conservatory Archives London
While London is enviably green in comparison to other metropolitan cities, it can still feel like a concrete jungle. Enter Conservatory Archives London, a plant shop solidifying itself as both a leader in creative indoor landscaping and a city oasis.
After spending exhaustive years in fashion industry, Jin Ahn needed a break. Naturally, she earned a BSc in Horticulture in the tranquil English countryside. Whilst there, the future co- owner of Conservatory Archives noticed little attention being paid to indoor gardening and plenty to outdoor landscaping. Believing indoor plants had a place in the homes of urban dwellers', Ahn and her business partner set up shop in East London; the urban spot serves as a constant source of inspiration for the pair.
The diversity of the city allows the shop to stock a wide range of plants and develop a variety of concepts; whether a permanent installation for a London Underground station, in-store projects for COS or fulfilling individual customer's leafy dreams, each process is a creatively symbiotic effort.
For a business that can't find an accurate category on Google or Facebook, Conservatory Archive's future looks all shades of green. The team plan to continue to push the boundaries of indoor plants and participate in public amenity installations as a way of giving back to the city that embraced Conservatory Archives with open arms.
http://www.conservatoryarchives.co.uk
Conservatory Archives London
493-495 Hackney Road
London E2 9ED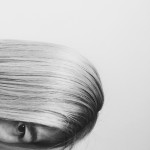 Ari is a Londoner/Seoulite with lots of lists like books to read, films to watch and places to visit, to name just a few. She's on a quest to cross them off one by one and along the way wear beautiful clothes, see wondrous art and drink good coffee.
(All photos courtesy of Conservatory Archives London, photographed by Issy Crocker.)
Share this