Contemporary Design Find: Design Museum London
Innovation is taken seriously at London's Design Museum. As well as showcasing the importance of cutting edge design across all aspects of our daily lives, it is currently embarking on an ambitious design journey of its own with a planned relocation from its riverside headquarters to the capital's museum quarter in West London in 2015, under the direction of minimalist designer John Pawson.
Until then, a series of contemporary exhibitions spanning everything from international fashion to everyday function complements the museum's permanent collection that embodies key design pieces that have contributed in shaping the motions of the modern world.
28 Shad Thames, London SE1 2YD, United Kingdom
+44 20 7403 6933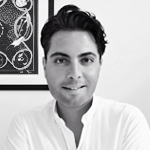 Jonathan is our UK-based correspondent covering all eye-pleasing things for Melting Butter's Arts & Culture pages. Being a contemporary visual artist working in public spaces around the world as well as a freelance culture writer for sites and publications like Ohh Deer and Candid Magazine, Jonathan brings a rare combination of talent from the worlds of editorial, conceptual art, design and lifestyle. Be sure to check his blog and his art practice, which satisfy his hunger for both high and low culture. Follow his tweets too: @JMVELARDIRead about Jonathan's favourite hotspots here.
Share this