Contemporary Art Hotspot: Zabludowicz Collection London
Once you can get your tongue around the pronunciation of the Zabludowicz Collection – Zah-blu-doh-vich – you will find yourself uttering one of London's leading independent contemporary art collections. Founded by art world power couple Poju and Anita Zabludowicz, the private collection consists of over 500 established and emerging international artists, which include many unique works never before seen in public institutions.
The London space – one of three across a network in New York and Sarvisalo, Finland – presents a dynamic programme of group and solo exhibitions and events from its nineteenth-century neoclassical headquarters in a converted Methodist Chapel in Camden, North London. Dedicated to emerging talent ever since the collection was established in 1994, the Zabludowiczs have supported many now-influential artists, such as members of the YBAs, and continue their patronage of promising artists in their early careers through commission, acquisition, residencies and exhibition opportunities.
Further to the exhibition spaces, the gallery includes a local-run café, a library of over 1000 books on artists in the collection as well as a shop that offers specially commissioned products, publications and limited edition artworks for budding collectors.
http://www.zabludowiczcollection.com/
Zabludowicz Collection
176 Prince of Wales Road, London NW5 3PT
+44 020 7428 8940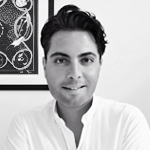 Jonathan is our UK-based correspondent covering all eye-pleasing things for Melting Butter's Arts & Culture pages. Being a contemporary visual artist working in public spaces around the world as well as a freelance culture writer for sites and publications like Ohh Deer and London Calling, Jonathan brings a rare combination of talent from the worlds of editorial, conceptual art, design and lifestyle. Be sure to check his blog and his art practice, which satisfy his hunger for both high and low culture. Follow his tweets too: @JMVELARDI.

Read about Jonathan's favourite hotspots here.
(Feature photo: Zabludowicz Collection London courtesy Zabludowicz Collection)
Share this