Cocktail Bar Find: Peg + Patriot London
Matt Whiley is a bit of a cocktail celeb here in London. With bars such as Talented Mr. Fox and Purl under his belt, he's known for his experimental approach to mixology. In fact it's common for his bars to look more like science labs, with bottles and potions bubbling and steaming behind the bar, to create almost all of the spirits, liqueurs and vermouths used in the drinks.
Peg + Patriot London, my favourite of Whiley's establishments opened earlier this year in the old Town Hall building in Bethnal Green. Very dark and highly stylised, the furniture is black leather and mid-century in style, and the U-shaped bar is flatteringly lit by hanging squirrel cage bulbs.
Take a seat at the bar, so you can watch the mixology pantomime unfold in front of you once you've placed an order. The menu is ever-changing, but with beverages such as Rice Rice Baby (with roasted rice ice cream liqueur) and Pho Money Pho Problems (with pho spirit and pak choi), you can guarantee a totally unique tipple.
Patriot Square, London E2 9NF, United Kingdom
+44 20 7871 0460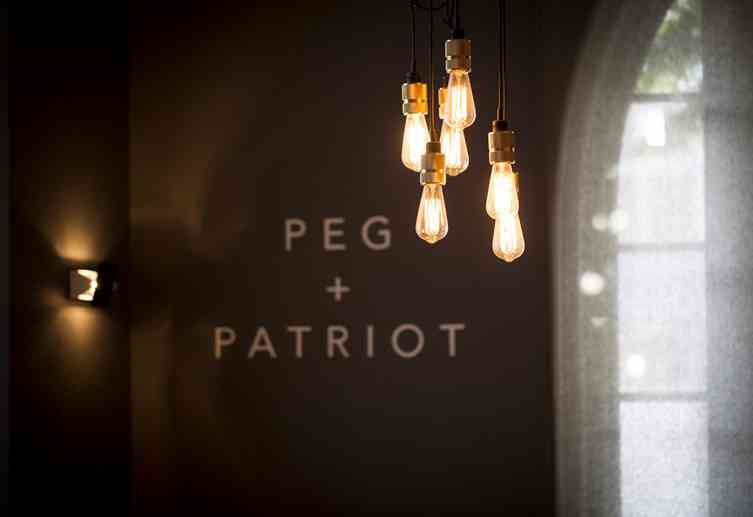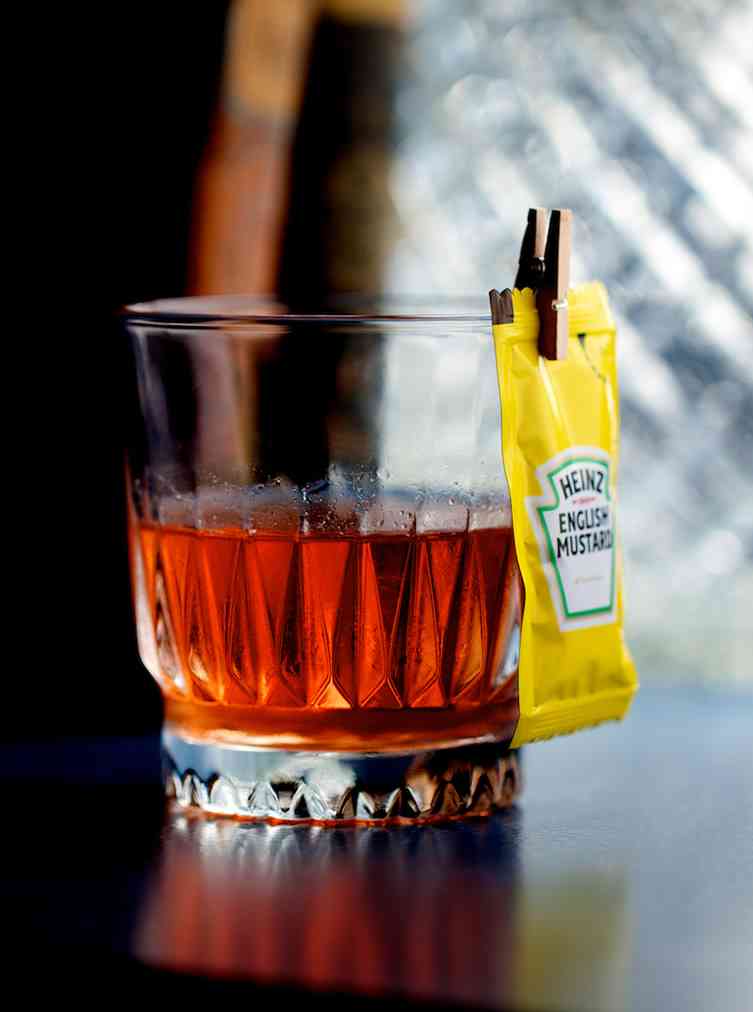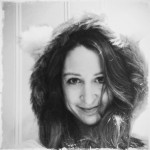 Nina is Melting Butter's vivacious London correspondent who has been tasked with curating the best hotspots London has to offer. Being based in Brixton, South London's notoriously vibrant cultural mecca, makes Nina's quest for the newest, most fashionable, design-centric hotspots a total breeze. Head to her blog Have You Heard Of It?, a jackpot for fellow neophiles looking for fresh reviews on London's restaurants, bars, things to do and see. Follow her on Twitter, Instagram & Pinterest too.
(All images courtesy of Peg + Patriot)
Share this