Chocolatier Find: Mast Brothers Chocolate London
The Brooklyn-based chocolate makers chose the perfect location for their London home on stylish, eclectic Redchurch Street. Opening their doors in February of this year, Mast Brothers Chocolate are now London's first bean-to-bar chocolate makers.
The industrial style space houses a working chocolate factory, which is openly displayed through a glass wall and is softened by the generous use of birch-faced plywood, flaunting the artisanal chocolate.  The decadent bars coming in three sizes are all carefully hand-wrapped in striking packaging designed by Nathan Warkentin – each flavour has its own abstract and colourful pattern alluding to the origin country of the bean.
The care taken to produce this artisanal chocolate can be witnessed on one of the regular factory tours – see everything from how Mast Brothers select from the world's most sought after beans and the flavours chosen to complement them to the meticulous manufacturing process.
To send yourself into a Dahl worthy chocolate frenzy, you can also sample some chocolate flavoured beer and tea or some classic hot chocolate.
http://mastbrothers.com/pages/london
Mast Brothers Chocolate London
Redchurch St, London E2 7DJ, United Kingdom
+44 20 7739 1236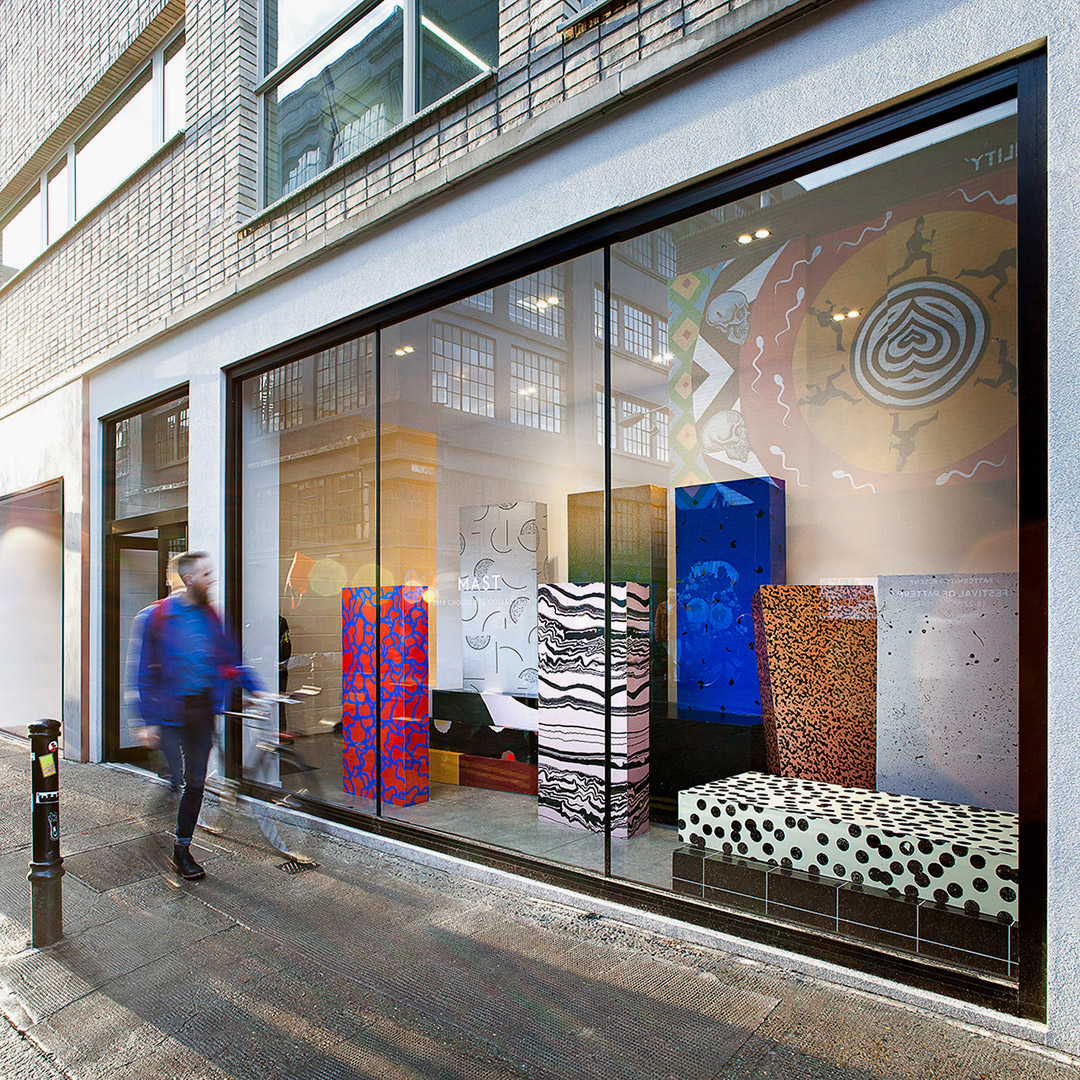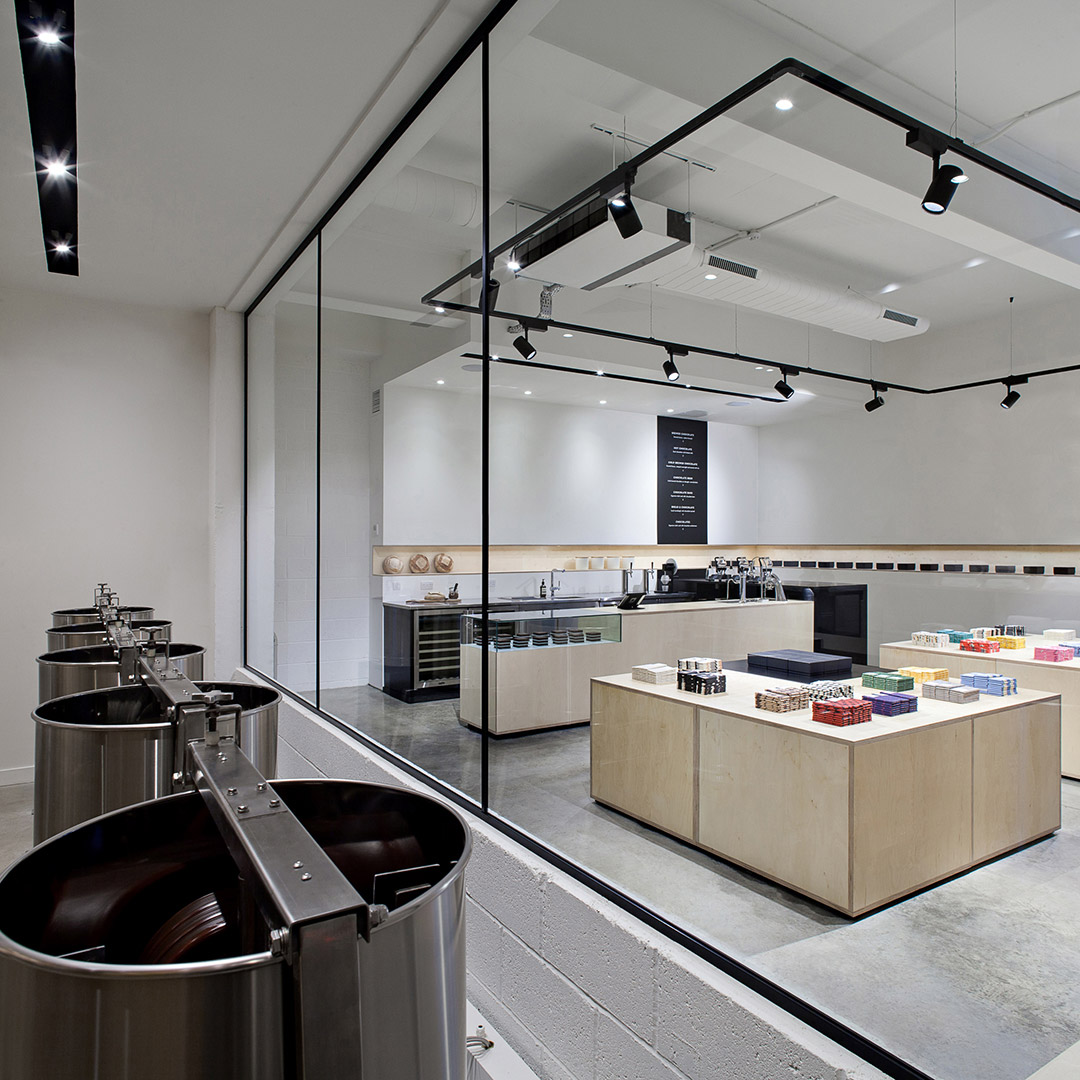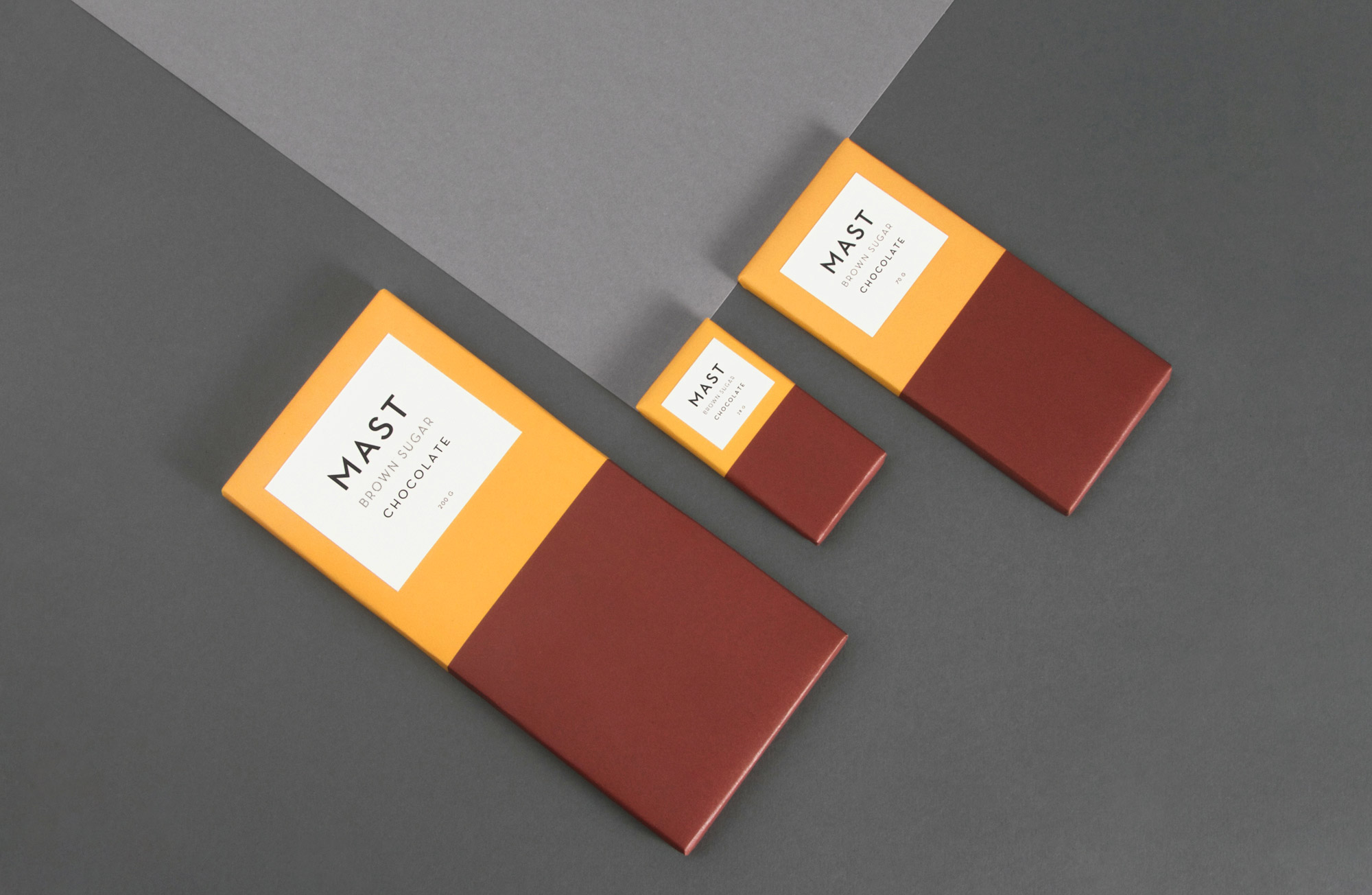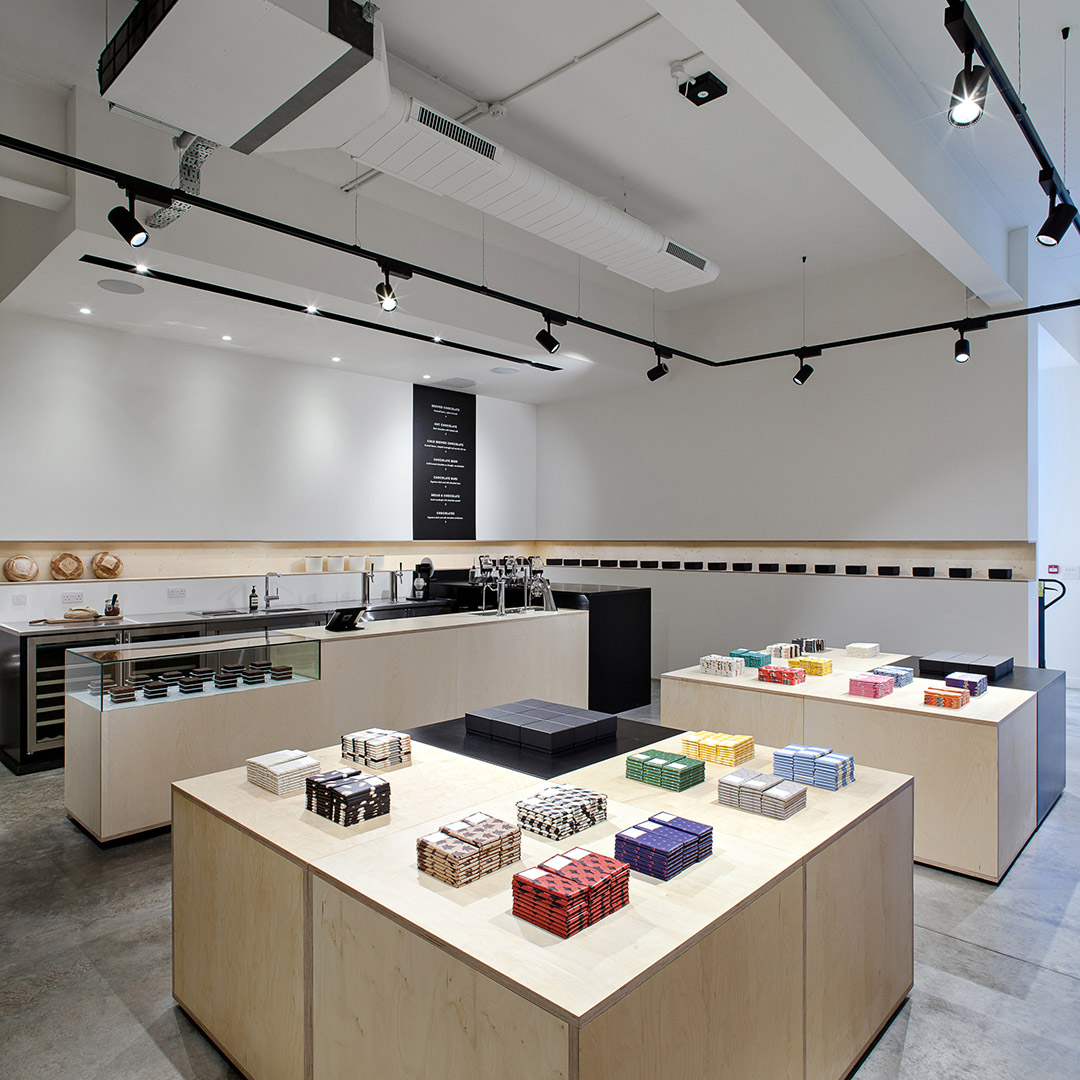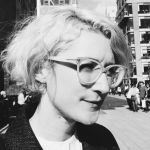 Carine was born in Ireland, lives in Hackney with her husband and works in a creative agency in London. She is a self-confessed marathon addict, vegan foodie, story and design lover.
(All images courtesy of Mast Brothers Chocolate London)
Share this