Brunch Find: Hally's London
A brunch visit to Hally's in Parsons Green does a pretty good job of convincing you that you're in California… The interior is beach house-esque, with a backdrop of shabby chic white-washed walls and shelves carrying a carefully curated collection of colorful knick-knacks and accents.
The beautiful Chelsea set – fresh from pilates and beach-body-ready – lounge in pastel-painted bentwood chairs and sip fresh pressed green juices, refuelling with guilt-free dishes from the California-inspired menu – healthy grain bowls, colourful salads and gluten-free baked goods are all menu staples.
Those after heartier sustenance needn't turn away either, however – the "Hungry" section of the menu (as opposed to the "Healthy" section!) advertises full English breakfasts, French toast with pomegranate salsa and proper coffee – because you deserve a little indulgence if you've just completed a killer reformer pilates class, right?!
Brunch is the time to visit, when it's warm enough for the French doors to be flung open, flooding the place with fresh air and sunlight. Decide whether you're feeling Healthy or Hungry, and enjoy the Sunshine State's finest food, in an interior that's so sweet it almost makes the teeth ache.
Bonus: the people watching at Hally's is second to none, and frequently involves cute pooches to boot (Hally's is dog friendly, and the Chelsea crowd do love a canine accessory!).
Yep, this is definitely a little slice of California in south west London, and a mighty enjoyable escape it is too.
Hally's London
60 New King's Road, Fulham, London SW6 4LS, United Kingdom
+44 20 3302 7408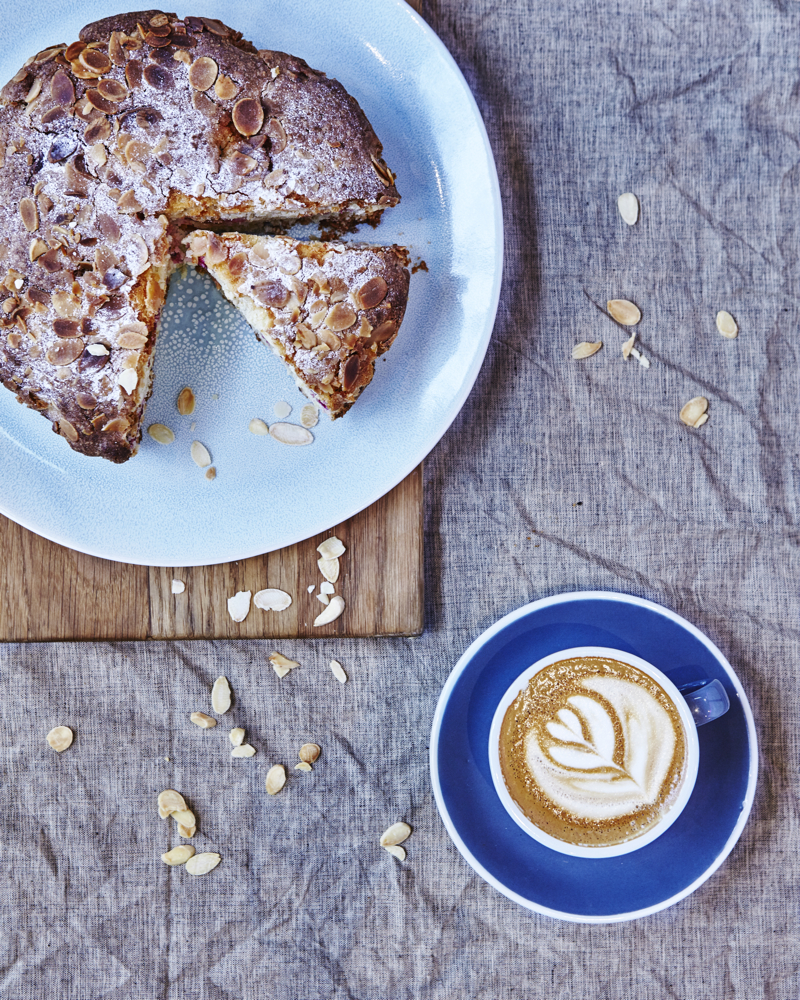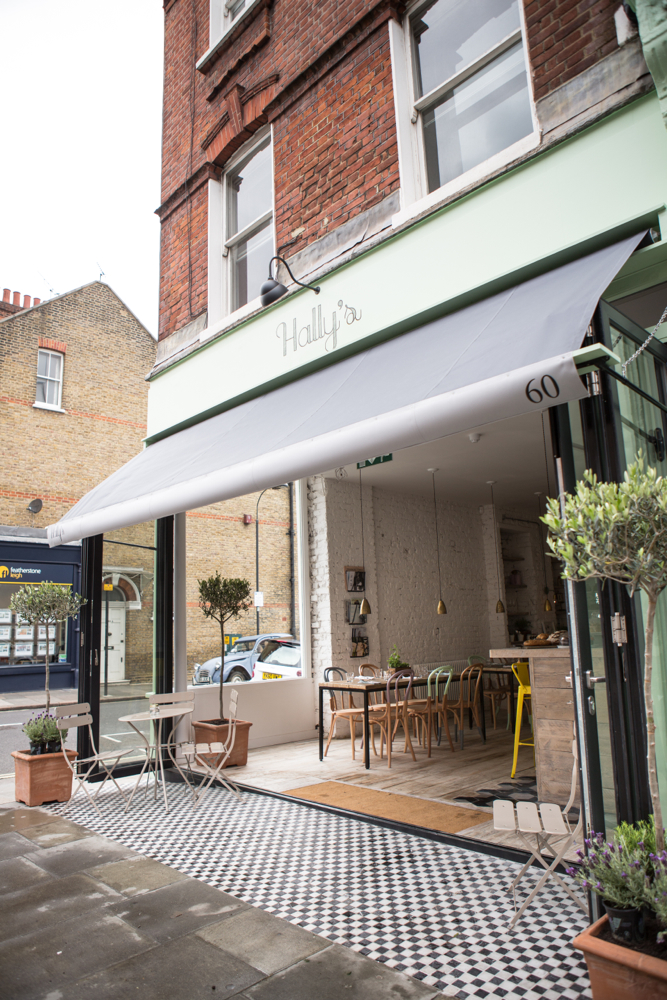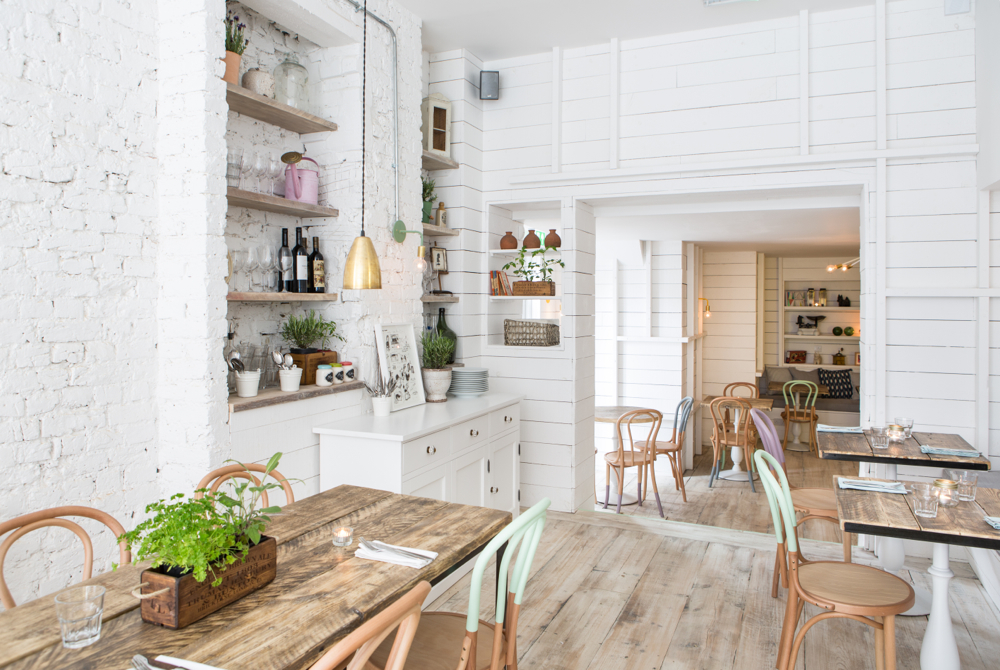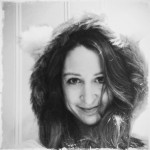 Nina is Melting Butter's vivacious London correspondent who has been tasked with curating the best hotspots London has to offer. Being based in Brixton, South London's notoriously vibrant cultural mecca, makes Nina's quest for the newest, most fashionable, design-centric hotspots a total breeze. Head to her blog Have You Heard Of It?, a jackpot for fellow neophiles looking for fresh reviews on London's restaurants, bars, things to do and see. Follow her on Twitter, Instagram & Pinterest too.
(Images courtesy of Hally's London)
Share this