Boutique Hotel & Restaurant Find: Locanda Rosa Rosae Veneto
(This article by Jenny Nguyen-Barron about Locanda Rosa Rosae first on ForbesLife. Click here to read the original)
It's a rare thing to discover a magical place like Locanda Rosa Rosae – even for this travel writer whose job it is to uncover hidden gems around the world. But walking into this boutique guesthouse situated in a remote location somewhere between Venice and Treviso, unsuspecting visitors must prepare for the overwhelming visual feast they are about to encounter.
Elisabetta and Silvio Stefani, the creative husband and wife team who can only be described as true artists, discovered the abandoned water mill dating back to the 1570's, which had been left completely derelict and overgrown. Over many years the couple painstakingly restored the building using natural, recycled materials and what is visibly an incredible amount of love. The renovation retains all of the charming qualities of the building like the exposed brick walls and the ancient wooden beams, which are all left untreated. To bring life and wonderment to the space, the owners have adorned the interior with antiques found on their travels throughout France and Morocco. And as a finishing touch, freshly picked flowers, greenery and candlelight are used to create an atmosphere of romance and warmth.
The Venetian hideaway accommodates 8 people across 4 stunning guest rooms – all with private baths that retain the building's vintage character while managing to keep modern creature comforts like the glorious rain showers in place.
Weekends are the best time to stay at the Locanda to experience everything it has to offer. Guests will wake up to a breakfast service fit for a King with a spread that could include anything from exotic fruits and ricotta cheesecake to freshly baked Moroccan style eggs. The day will be spent roaming around the Locanda's private vineyards, taking the bicycles for a ride around town or just relaxing by the running stream.
But it's in the evening when the magic happens and you may even notice something stirring in the afternoon as Elisabetta, Silvio and the workers start preparing for the dinner as they lovingly dress the tables with local flowers and spend hours lighting what seems to be hundreds of candles. Dinner service at Rosa Rosae consists of guests of the Locanda and around 70 other Italians who have scored a coveted reservation and have excitedly driven from neighboring towns and cities to indulge in the much talked about rustic Italian banquet.
The dinner itself is a true feast for the senses. First, tables are filled to the brim with cheeses, olives and antipasti – but don't let this abundance fool you – there is much more to come. Next, a primi then a secondi that makes use of the freshest ingredients of the day is served and finally, the crème de la crème – a bountiful table of Italian desserts including homemade gelato, tiramisu, panna cotta, semi freddo – more than you ever could have possibly imagined.
Dinner will soak up at least 4 hours of your evening and by the end, no thought could be more inviting than retiring to that elegantly appointed room of yours.
Locanda Rosa Rosae is located in the town of Breda di Piave, a 30-minute drive from Treviso and a 40-minute drive from Venice. Double rooms are 130 EUR including breakfast and dinner at Rosa Rosae costs 55 EUR per person including wine.
http://www.locandarosarosae.it/home_en.html
Via Molino, 2
S. Bartolomeo di Breda di Piave (TV), Italy
+39 0422-68-66-26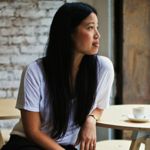 Jenny is Melting Butter's Founding Editor. She's NYC based via Melbourne, London and Amsterdam. Her hotspot recommendations have also appeared in ForbesLife, Belle Magazine, National Geographic Traveler Magazine, Gotham Magazine, JBFTaste, and New York Observer's Very Short List.Read about Jenny's favourite hotspots here
(All images by Paul Barbera unless stated otherwise)
Share this