Boutique Hotel Find: Artist Residence Brighton
Behind a refined 19th-century façade on Brighton's upmarket Regency Square, you'll find a hotel that proves you really can't judge a book by its cover: despite the staid frontage, Artist Residence Brighton couldn't be any quirkier if it tried.
With two restaurants, a cocktail bar, a ping-pong room and street art making statement wall features throughout, the 23-bedroom boutique hotel is as eccentric as you'd expect from an artist's abode. Half the rooms are individually designed by local and international artists; the other half – the "House" rooms – feature upcycled furniture, limited edition prints and generous bathtubs.
Room 21 stole our heart, with its freestanding copper tub (complete with luxe Bramley bath products) and four-poster bed. Curled up in the pair of sea-facing vintage leather armchairs, we sipped Negronis from the in-house Cocktail Shack, to the tune of the Roberts Radio, as the sun set behind the derelict landmark of West Pier.
For breakfast, diner-style dishes and Brighton-roasted coffee are served with a sea view in The Set Café – perfect fuel for blustery beach walks, kiss-me-quick jaunts along super kitsch Brighton Pier, and endless boutique browsing in Brighton's famous Laines.
www.artistresidencebrighton.co.uk
Artist Residence Brighton
33 Regency Square, Hove, Brighton, BN1 2GG
+44 1273 324302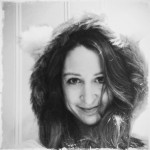 Nina is Melting Butter's vivacious London correspondent who has been tasked with curating the best hotspots London has to offer. Being based in Brixton, South London's notoriously vibrant cultural mecca, makes Nina's quest for the newest, most fashionable, design-centric hotspots a total breeze. Head to her blog Have You Heard Of It, a jackpot for fellow neophiles looking for fresh reviews on London's restaurants, bars, things to do and see.
(All photos courtesy of Artist Residence Brighton)
Share this