Beach Find: Calanque de Sormiou Marseille
Marseille's Calanque de Sormiou has been dubbed (by us) as the lazy man's calanque. Although a trip to Marseille shouldn't happen without a visit to one of its breathtaking calanques, they take hard work and effort to get to – often requiring hours of hiking or even kayaking to enter the secluded inlets.
If this doesn't sound much like a holiday to you then Calanque de Sormiou is definitely the ticket.
Situated only 30 minutes drive from the center of Marseille; it takes this insider tip to get you in effortlessly. Phone Le Chateau (the calanque's only full service restaurant) and make a lunch booking. This'll give lazy travelers a free pass to drive right into the calanque, bathe in the pristine Mediterranean Sea and sun and then feast on fresh seafood without even having worked up a sweat.
If hiking's your thing, by all means! There's a path that'll take you a good hour to cover and by the end of it you'll deserve that lengthy beach nap.
Le Chateau Restaurant at Calanque de Sormiou Marseille
Route du Feu de la Calanque de Sormiou, 13009 Marseille, France
+33 4 91 25 08 69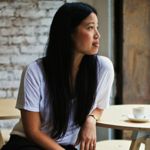 Jenny is Melting Butter's Founding Editor. She's NYC based via Melbourne, London and Amsterdam. Her hotspot recommendations have also appeared in ForbesLife, Belle Magazine, National Geographic Traveler Magazine, Gotham Magazine, JBFTaste, and New York Observer's Very Short List.Read about Jenny's favourite hotspots here
(Feature Image: BurnOsoleil)
Share this