Art Find: Outsider Art Fair NY
The Outsider Art Fair has gone all out to celebrate its 25th anniversary. Its New York edition features over 60 exhibitors from nine countries, as well as two curated exhibitions, one highlighting the Quilts of Gee's Bend and the other taking a special look back on artwork featured in each one of the 25 years of the Outsider Art Fair.
In addition, the Outsider Art Fair held a timely crowd casted performance piece whereby attendees can recite quotes from President Obama's many speeches at selected times and areas during the fair. The result: a poignant swan song for a President of all people, who like the Outsider Art Fair, champions minorities.
Highlights from the fair include an ornate floral piece by Thornton Dial at Fred Giampetro, the intricate and painstaking brushwork of Stephanie Wilde at Stewart Gallery, which required a magnifying glass to see the intricate brushstrokes. Macaulay & Co. Fine Art's presentation of the tongue-n-cheek ceramics by Judy Chartrand drew smiles, as well as the hand-embroidered apparel of Danielle Jacqui at Galerie Polysémie.
The throngs of visitors affirm the increased interest in Outsider Art by not only the general public but also the upper echelons of the traditional art industry. Marianne Boesky whose eponymous blue chip gallery took on self-taught artist, Thornton Dial in 2015, stated at the time: "the boundaries between outsider and insider are shifting: I watch academically trained artists work hard to shake loose from all the scholarship and technique to channel their emotions and experiences in more immediate material and formal ways." This sincerity to the self is carried through to the identity of the Outsider Art Fair, which is a unique art fair and experience that continues to create excitement and marvel among its visitors.
The Outsider Art Fair has two editions, a January fair in its New York home base as well as an edition in Paris at Hotel du Duc from October 19 – 22.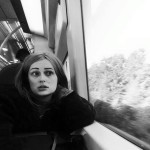 Isabella Howard lives and works in New York City. She divides her time between exhibition production, art writing, curating, artist publications and scoping out her new favourite meal.
(Feature Image: Thornton Dial at Fred Giampetro, image courtesy of the gallery.)
Share this