Art Experience Find: Inhotim Brazil
Art lovers take note: there is a new addition to your bucket list. Ensconced in the Brazilian municipality of Brumadinho lies the open-air contemporary art center and botanical garden, Inhotim.
Inaugurated in 2004 by Brazilian mining magnate Bernado Paz, Inhotim is now home to over 1300 contemporary art works with 23 site-specific pavilions. Paz's extensive collection is scattered across 140 hectares of what is now one of the largest living tropical plant libraries in the world.
Visitors are free to roam the grounds filled with tranquil ponds, superb lawns and undulating hills of rainforest. Whilst meandering through this lush environment, which really has to be seen to be believed, you will happen upon installations by major contemporary artists such as Matthew Barney, Olafur Eliasson, Yayoi Kusama, Tunga and Adriana Varejão. If you get a case of museum legs, Inhotim has three restaurants to recharge in, as well as curated gift shop.
Paradise is often difficult to define but Inhotim's conceptual landscape of contemporary art and natural beauty has no problem defining it. 
Inhotim is open Tuesday to Sunday and is located approximately 60 km from Belo Horizonte – for more travel information visit 
Inhotim Brazil
R. B, 20 – Centro, Brumadinho – MG, 35460-000, Brazil
+55 31 3571-9700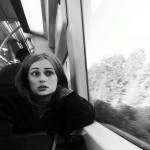 Isabella Howard lives and works in New York City. She divides her time between exhibition production, art writing, curating, artist publications and scoping out her new favourite meal.
(All Images courtesy of Inhotim Brazil)
Share this