Art & Architecture Find: MAXXI Rome
Arguably the most competitive capital in the world for culture, Rome's national museum for twenty-first century art and architecture stands defiant towards its centuries-old counterparts. Named after its acronym, Museum of Art XXI, MAXXI is a striking addition to not only the Eternal City's landscape but also to its cultural agenda.
Located in the neighbourhood of Flaminio, the Zaha Hadid-designed structure is an impressive concrete statement that houses the museum's growing permanent collection of works from creators in art and architecture including Ed Ruscha, Gilbert & George, Vanessa Beecroft, Aldo Rossi and Pier Luigi Nervi respectively.
The museum's outdoor piazza also serves for large-scale public art installations as well as a curated gift shop with art catalogues and editions.
http://www.fondazionemaxxi.it/?lang=en
Via Guido Reni, 4A, 00196 Roma, Italy
+39 06 320 1954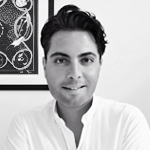 Jonathan is our UK-based correspondent covering all eye-pleasing things for Melting Butter's Arts & Culture pages. Being a contemporary visual artist working in public spaces around the world as well as a freelance culture writer for sites and publications like Ohh Deer and Candid Magazine, Jonathan brings a rare combination of talent from the worlds of editorial, conceptual art, design and lifestyle. Be sure to check his blog and his art practice, which satisfy his hunger for both high and low culture. Follow his tweets too: @JMVELARDIRead about Jonathan's favourite hotspots here.
(Feature Image: Outside MAXXI Rome – Photo: By Luca Cerabona)
Share this